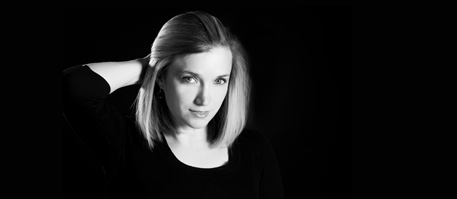 Julia Wilkinson Manley – Artistic Director
Julia Wilkinson Manley began her training with Cristina Munro (London Festival Ballet, Eliot Feld) in Corpus Christi, Texas. Julia attended the Boston Ballet Centre for Dance Education and the Houston Ballet Academy. At the University of Oklahoma, she earned a BFA in ballet pedagogy and danced soloist roles in Balanchine's Serenade, Miguel Terekhov's Four Moons, Sleeping Beauty, and The Nutcracker as Sugar Plum Fairy, as well as numerous solo roles choreographed for her by Mary Margaret Holt (Houston Ballet, San Francisco Ballet). She toured with Ballet Ireland under the direction of Günther Falüsy, and performed with David Taylor Dance Theatre and Ballet Nouveau Colorado. Her choreographic work has been performed by numerous companies, including Corpus Christi Ballet, David Taylor Dance Theatre and Ballet Nouveau Colorado.
In 2009, she served on the committee to rewrite the Colorado Academic Standards for Dance for the Colorado Department of Education and is currently the Mountain Chapter Chair of the National Guild of Community Arts Education.
Melissa French
Melissa began her training with Terri Hayes and Anthony Sellars in Huntington Beach, CA. She studied under scholarship with The Pennsylvania Ballet (The Rock). Teachers including Violette Verdy, Roy Kaiser, Gloria Govrin, Lupe Serrano and David Howard. At 16 Melissa was awarded a full tuition scholarship from the Joffrey Ballet which was renewed for 3 years. She attended Orange Coast College as a dance major under Karen Shanley. As a soloist and principal dancer for Ballet Pacifica, she had roles created especially for her by choreographer such as: David Allan, Anne-Marie DeAngelo, Molly Lynch, Robert Sund, Paul Vasterling and has danced principal roles in ballets by George Ballanchine, Lynn Taylor Corbett and Choo-San Goh. In 2001 She joined The Nashville Ballet as a principal dancer and went on to perform in Swan Lake, Giselle, The Nutcracker, Les Patineurs, Firebird, Dracula, Pas de Quatre as well as many original works. She has taught at The Colburn School in Los Angeles, Ballet Pacifica, Irvine and The University of Cailfornia, Irvine. From 2011-2014 she was the Artistic director of The NewArt School of Ballet in North Carolina and was awarded The Innovative Artist Grant from the United Arts Council of Catawba County. There she created Alice and Wonderland, Cinderella & The Nutcracker. From 2015-2017 she was Artistic Director and founder of Hickory Ballet Academy where she staged and choreographed Sleeping Beauty, The Nutcracker, Paquita, Peter and the Wolf & Giselle. Melissa has received grants from The United Arts Council for many of her ballets and summer programs as well as local funding from many local businesses. Melissa moved to Colorado in 2018 with her husband and 10-year-old daughter where her husband is Campus Pastor at Harvest Bible Chapel, Broomfield.
Carly Hambridge
Carly moved to the Boulder area in the fall of 2017 upon accepting the position of company member with the Boulder Ballet. Throughout her first season, she had many great performing opportunities including her debut principle role as Giselle.
Carly holds a Bachelor of Arts in Dance Pedagogy with departmental honors from Butler University. She began teaching Ballet during her sophomore year and has been teaching ever since. Upon graduation in 2014, Carly has had the opportunity to teach at the Pittsburgh Ballet Theatre School, Pittsburgh Youth Ballet, BalletMet, and Boulder Ballet. She enjoys teaching all age groups from Parent and Me classes, to Pre-Pointe, Advanced Ballet, and Adult classes.
This will be Carly's second year teaching at CCD. Outside of the studio, Carly is a passionate vegan, DIY-er, and traveler.
Chris Harris
Chris Harris has been choreographing & dancing in Denver for over three decades. She is a choreographer, artistic director, visual artist, dancer and teacher with interests in math, science and data visualization, and a fascination with how we understand arts, dance, and the psychology of performance. Chris holds a BFA in Dance from the University of Colorado, Boulder and is currently working towards an MFA-IA at Goddard University. She is an Artist in Residence at the Denver School of the Arts, & on the faculty Colorado Conservatory of Dance.  She has taught at many studios; choreographed for local theaters & dance companies; been a guest lecturer at The Arts Institute of Colorado & CSU; been adjunct faculty at and choreographed for Denver University & the University of Colorado; is a co-director of the Boulder Jazz Dance Workshop & Assistant Artistic Director of Interweave Dancetheatre; & is the Artistic Director/Choreographer for Louder Than Words Dancetheatre & the Colorado Youth Dance Theatre in Denver.
Jennifer Howard
Jennifer Howard began her training at Boston Ballet, completed her Royal Academy of Dance exams under the direction of Mimi Ferrell and received her BFA from The Juilliard School.
Jennifer spent her extensive professional dance career between New York City and Europe, touring and performing as a member of Mikhail Baryshnikov's White Oak Dance Project, Twyla Tharp Dance, Eliot Feld Ballet, Liz Gerring Dance, and Unterwegs TanzTheater, and as a freelance artist with acclaimed choreographers Lucinda Childs, Douglas Dunn, Lar Lubovitch, and Sarah Michelson.
Jennifer has been a guest teacher for NextGeneration Ballet, Burklyn Ballet Theater, Dartmouth College, Wesleyan University and taught for Jacques D'Amboise's National Dance Institute in New York City. Most recently, before joining the Colorado Conservatory of Dance faculty, Jennifer was the Artistic Director of the St. Paul's School Ballet Company in Concord, NH.
Melissa

  Heslep

Trained with Beatrix Aldana at the Royal School of Dance and studied the Vaganova Syllabus with Luba Gulyaeva of New Jersey Ballet and Janina Cuinova of the Australian Ballet, She believes students should understand the anatomical structure of their foundation for ballet, because it gives them the knowledge of self awareness and injury prevention. She attains an environment with constructive criticism and positive reinforcement , which creates an enthusiastic atmosphere for the students to grow and nourish self discipline. Melissa is currently a dancer with the Boulder Ballet and has had the opportunity to perform with Central Florida Ballet, Walt Disney World and Lemon Sponge Cake and currently has her first certification with the ABT National Teacher Curriculum, levels pre- primary through Level 3.
Page Jenkins
Page Jenkins graduated from the University of Colorado with a Bachelor of the Arts in Dance. After graduating she danced for 3rd Law Dance/Theater, Interweave Dance Theatre, Louder Than Words Dancetheatre, and New Breed Dance Company. Page has taught for Colorado Conservatory of Dance, Colorado Ballet, National Ballet Academy Denver, and the Denver School of the Arts as well as teaching master classes and workshops throughout the region. She was also the Assistant Artistic Director of Colorado Youth Dance Theatre. Page spent several years in Beijing designing and running the dance program at Beijing National Day School as well as teaching master classes and workshops in Beijing and Wuhan. She is currently dancing with 3rd Law Dance/Theater and Wild Heart Dance as well as working toward her GYROTONIC® Level 1 Certification.
Karin Johnson
Karin Johnson began her classical ballet training at Allegro Ballet Academy in Houston TX and later under Dolores Haltzman in Allentown PA.  During this time, she had the opportunity to study under such renowned dancers as Suki Shorer of New York City Ballet.  She spent summers training at Central Pennslyvania Youth Ballet, Princeton Ballet, and Lexington Ballet.  She danced for Repertory Dance Theatre from 1988-1991, performing multiple corps de ballet and soloist roles in ballets such as The Nutcracker, Le Fille Mal Gardee, and Coppelia.  She has performed excerpts from Paquita and Sleeping Beauty.  She was admitted to the University of Cincinnati's Conservatory of Music as a classical ballet major.  She later changed her focus from performing to teaching.  Her last paid performance was under a grant from the State of Colorado in Durango, CO.  Ms. Johnson has taught ballet to small children through adults and has been teaching since the age of 16.  She is passionate about the art of ballet.  She also has an MA in Counseling Psychology and is a Licensed Professional Counselor.  Ms. Johnson has used dance and yoga with adolescents in residential treatment centers and those remanded to the Division of Youth Corrections..  She currently has a private practice in Louisville and enjoys a busy and full life with her husband and four kids.
Ashley Kohl Adler
Ashley, an Atlanta native, began her training with International Ballet Rotaru and the Atlanta Ballet Center for Dance Education, studying under legends such as Fernando Bujones, Larissa Skylanskya, Robert Barnett, Violette Verdy. John Mcfall and Sharon Story. There she was given the opportunity to work with choreographers such as John McFall, Stanton Welch, Michael Pink and Ben Stevenson. Her most memorable roles include, "Black Swan", "Esmeralda", "Grand Pas Classique", and "Les Sylphides". Ashley is a graduate of The Boston Conservatory, where she received her BFA in dance, with a two-year focus on Ballet Pedagogy. As a scholarship student at the Conservatory, Ashley performed soloist roles in works by José Limón, Luis Fuente, Tommy Neblett and Auguste Bournonville. Ashley continued her professional performing career in New York City, where she has danced with The Metropolitan Opera, at Madison Square Gardens and worked with various freelance choreographers throughout the city. Alongside performing, Ashley is a ballet teacher, choreographer and coach. Ashley recently relocated to Denver and is excited to share her passion for ballet and teaching with her students. She is looking forward to climbing her first fourteener this summer and getting married in the fall.
Julia Meng
Julia Meng,  was born and raised in California. She trained under Maria Vegh (Harkness House NYC) as well as at the Joffrey Ballet and American Repertory Ballet before accepting an apprenticeship with the Colorado Ballet in 1998. Julia has also danced with David Taylor Dance Theater, Boulder Ballet, Apex Contemporary Ballet, guest artist with Oklahoma City Ballet, but spent the majority of her career at Ballet Nouveau Colorado. She has had the pleasure to work with many contemporary choreographers including Garrett Ammon, Alex Ketley, Laurie Stallings, Amy Seiwert, Sarah Tallman, and Robert Mills. Julia has also created work for Ballet Nouveau Colorado, Industrial Project, and Dance Found.  She recently retired from her performing career to spend more time with her growing family.
Roberto Muñoz
Roberto Muñoz has been teaching and coaching young dancers for over 30 years, both in the USA and abroad. Mr. Muñoz served as Director of the Conservatory of Dance and Music Point Park College (now University) from 1983-1995. There, he created two successful programs for young aspiring dancers, The Pre-Professional Division and the International Summer Dance Program. During this time, he assembled an impressive faculty of world-renowned Master Teachers, including Laura Alonso, Barbara Sandonato, Karen Brown, Magda Aunon, Eva Evdokimova, Willy Burmann, Michael Uthoff, John McFall and Jose Molina. In the summer of 1993, Mr. Muñoz, was invited to be part of the faculty at Pro Danza in Havana Cuba, where he taught classes at the Historical Theater Garcia Lorca. In the year 1995, was invited to teach at The Baltimore High School for the Performing Arts. From 1997-2005, Mr. Muñoz was Ballet Master/Coach for both Pittsburgh Ballet Theater's Company and its school. In 2005, he became Executive Director and Ballet Master at Gulfshore Ballet in Florida. Mr. Muñoz's former students are recognized for their high level of professionalism and their artistic and technical achievements. Most have gone on to successful careers with major companies across the US, Europe and Asia.
Mr. Muñoz has been a guest Master Teacher at a number of Ballet Companies, including Atlanta Ballet, Ballet Arizona, Ballet Met, Boston Ballet, Colorado Ballet, Houston Ballet, Pittsburgh Ballet Theater and Suzhou Ballet in China, among others. He has also taught master classes at Central Pennsylvania Youth Ballet, Magda Aunon Classical Ballet School, Wexford Dance Academy, Ballet Academy of Pittsburgh, Dmitri Kulev Classical Ballet Academy, Colorado Conservatory of Dance, Aspen Santa Fe Ballet School, both in Aspen and Santa Fe, Vail Valley Dance Academy, Ballet Conservatory of South Texas, Dance Conservatory of Maryland, Takeuchi Ballet Studio in Japan and the Kenny Wang Ballet School in Taiwan.
Elizabeth Nesbitt
Elizabeth Nesbitt is originally from Chicago and found ballet at the later age of 14 but quickly fell in love. At the age of 17, she came under the mentorship of Patti Eylar of Chicago Ballet Arts and studied under Amy Rose,Calvin Kitten,Claire Bataille,and many others. She has studied on scholarship at Chicago Ballet Arts, Faubourg School of Ballet, Hubbard Street Dance Chicago, Joffrey Ballet of Chicago and Orlando Ballet. At the age of 19 she received her first contract as a seasonal dancer for the 2007-2008 season with the Joffrey Ballet of Chicago. Following that she became an inaugural company member of Madison Ballet. During her time in Chicago she also performed with Chicago Festival Ballet, Schaumburg Dance Ensemble and studied all forms of dance around the city.
After getting married and moving to Austin she decided to concentrate on teaching and raising her family. She continued to perform and choreograph with Austin Metamorphosis Dance Ensemble and became a founding member of The Dance Project. This past year she started a blog to combine her passions of ballet and health and connect with ballet lovers around the world at www.thewholepointe.com .
Elizabeth just moved to Colorado in October of 2016 and can't wait to get connected and involved with the Colorado dance community!
Tessa Rehbein
Tessa Rehbein, graduated Magna Cum Laude with a BFA in Dance from the University of Arizona in Tucson, dancing under James Clouser, Amy Ernst, Douglas Nielsen Michael Williams, Tammy-Dyke Compton and Melissa Lowe.  Tessa has received coaching from and worked with renowned choreographers such as Peter Chu, Sidra Bell, Yin Yue, Edward Villella, and David Taylor. Some of her favorite performances include, repertoire from Alonzo King's LINES Ballet, Batsheva Dance Company, Nederlands Dans Theatre, and Michel Fokine's Les Sylphide. 
Tessa is currently dancing for Hannah Kahn Dance Company in Denver.  Since graduating,  Tessa has guest performed with Impact Dance Company in Colorado, HawkinsDance in Arizona, Steamboat Springs Strings Festival in "Romeo an Juliet" and has commissioned choreography for Gaelynn Lea's (NPR's 2016 Tiny Desk Contest winner) music video "Lost in the Woods".  She has worked as a choreographer in residence at San Francisco Conservatory of Dance's 2017 Summer Intensive and as a guest choreographer in a collaboration with the University of Rome's School of Music.
Tessa has been teaching since the age of 16 and recently ran a Youth Ensemble in Northern Colorado.  She loves teaching all ages and inspiring the younger generation to pursue excellence through hard-work, and kindness.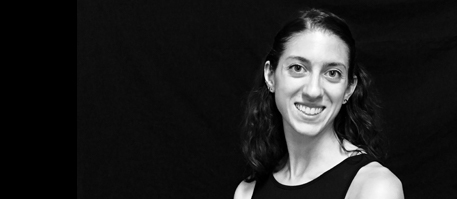 Jamie Schuler
Jamie Schuler is a native of Pittsburgh, Pennsylvania. She grew up dancing with Maria Caruso at Bodiography Contemporary Ballet. Jamie went on to earn a BFA in dance from Florida State University in 2011 where she studied under Anjali Austin, Lynda Davis, Suzanne Farrell, Tim Glenn, Gerri Houlihan, Sheila Humphreys, Rick McCullough, Anthony Morgan, Dan Wagoner, Tom Welsh and Jawole Willa Jo Zollar. During her undergraduate education, Jamie was a member of the The Tallahassee Ballet. Upon graduation Jamie moved to Boulder, Colorado where she has performed with 3rd Law Dance/Theater since 2012. She currently teaches with Colorado Conservatory of Dance, 3rd Law Dance/Theater, Colorado Ballet Academy, and Longmont Dance Theatre Academy. Jamie is certified instructor of GYROKINESIS® and enjoys teaching this technique, as well as, incorporating this knowledge into the rest of her teaching and dancing life. This year she is deepening her education in the Gyrotonic Expansion System® by working towards a Gyrotonic Level 1 certification.
Karen Shanley
Karen's passion for dance/movement has kept her happily in the dance scene since she was a little girl. She studied ballet with Evelyn LeMone, Wilson Morelli, Yasuki Sasa, Margaret Craske, Antony Tudor, El Gabriel and Larry Rosenberg and modern with Betty Jones, Viola Farber, Jeff Slayton. She earned a BA in dance from UCLA, an MA from Ohio State University where her focus was modern and dance history.  Karen has taught various levels of ballet and modern at Univ. of Nebraska (Omaha), University of Hawaii, Brooklyn College, New Orleans Center for Creative Arts, Cal State University Long Beach, American Dance, San Luis Obispo, as well as summer dance intensives in Sun Valley, ID and Anaheim Ballet, CA.  Before moving to Colorado in 2007, Karen was a professor at Orange Coast College, Costa Mesa, CA where for 24 years she taught ballet, modern, and was Dance Department Chair for 17 years. Karen is a certified Pilates and GYROTONIC® instructor and has her own studio Jasper Peak Pilates in Lafayette.
Morgan Sicklick
Morgan Sicklick, originally from Woodcliff Lake, New Jersey, received her training at the Irine Fokine School of Ballet under the direction of Irine Fokine, Eugene Petrov and Jeanette Hoffman. In 2013, Morgan graduated Summa Cum Laude with a BFA in Dance Performance and a minor in Marketing from Butler University. Following graduation, Morgan became an inaugural member of Kansas City Ballet's Second Company. She also had the opportunity to set her original piece of choreography, "In the Moment of Not Knowing," on the Second Company. Morgan is currently in her fourth season with Wonderbound, a contemporary ballet company located in Denver. She has been featured in Garrett Ammon's Rock Ballets, Winter and Celestial Navigation.
Heather Sutton
Heather has been dancing since the age of 3 and at 15 began dancing professionally with Chambers Ballet Company under the artistic direction of Russell Chambers. Heather has also been a guest artist with Commonwealth Civic Ballet, City Ballet Cooperative and Margot Parson's Dance Company. While performing, teaching dance classes and directing the student company she graduated from Bridgewater State College with a BA in Special Physical Education with a concentration in motor development. Heather moved to Colorado in 1999 to attend Naropa University where she received an MA in Somatic Psychology and she is currently a registered dance movement therapist. Heather began teaching at Colorado Conservatory of Dance in 2011 and has been involved in the planning and implementing of the Ballet Expressions program which provides outreach and movement education to children with physical and developmental disabilities.