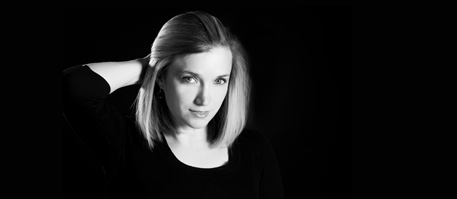 Julia Wilkinson Manley – Founder & Artistic Director
Julia Wilkinson Manley began her training with Cristina Munro (London Festival Ballet, Eliot Feld) in Corpus Christi, Texas. Julia continued her training with the Boston Ballet Centre for Dance Education and the Houston Ballet Academy. At the University of Oklahoma, she earned a BFA in ballet pedagogy and danced soloist and principal roles in Balanchine's Serenade, Miguel Terekhov's Four Moons, Sleeping Beauty, and The Nutcracker, as well as numerous soloist roles choreographed for her by Mary Margaret Holt (Houston Ballet, San Francisco Ballet). She toured with Ballet Ireland under the direction of Günther Falüsy, and performed with David Taylor Dance Theatre and Ballet Nouveau Colorado. Her choreographic work has been performed by numerous companies, including Corpus Christi Ballet, David Taylor Dance Theatre, Ballet Nouveau Colorado, and she has created over 30 full-length and short works for Colorado Conservatory of Dance. 
Julia joined the faculty of the School of Ballet Nouveau Colorado in January 2002, transitioning to School Director in 2003, as a traumatic injury lead to an early end to her performing career. In 2009, Julia served on the committee to rewrite the Colorado Academic Standards for Dance for the Colorado Department of Education and completed the Community Arts Education Leadership Institute (CAELI) under the mentorship of John McCann in 2015. In 2013, she lead the school in becoming a new non-profit organization, Colorado Conservatory of Dance, focused on making lives better through dance education and performance. Many of her students have gone on to enjoy professional careers in dance with companies such as Atlanta Ballet, Colorado Ballet, Eugene Ballet, Houston Ballet, Oklahoma City Ballet, Royal Winnipeg Ballet, Wonderbound, Verb Ballets, and more. Similarly, many of her students have gone on to illustrious careers as brain surgeons, architects, scientists, teachers, engineers, visual artists, writers, physical therapists, and more – all with the love of dance bolstering their success. Julia is committed to using her experience with injury to positively impact the way dance can and should be taught. She is passionate about providing an environment for learning where dancers can feel vulnerable and authentic, where dance technique is taught kinesthetically and without judgement, and with which the community is emboldened with curiosity, artistic sensibility, and tolerance.
Julia Meng – Controller & Rehearsal Director
Julia Meng,  was born and raised in California. She trained under Maria Vegh (Harkness House NYC) as well as at the Joffrey Ballet and American Repertory Ballet before accepting an apprenticeship with the Colorado Ballet in 1998. Julia has also danced with David Taylor Dance Theater, Boulder Ballet, Apex Contemporary Ballet, guest artist with Oklahoma City Ballet, but spent the majority of her career at Ballet Nouveau Colorado. She has had the pleasure to work with many contemporary choreographers including Garrett Ammon, Alex Ketley, Laurie Stallings, Amy Seiwert, Sarah Tallman, and Robert Mills. Julia has also created work for Ballet Nouveau Colorado, Industrial Project, and DanceFound.  
When CCD was formed in 2013, Julia laid a foundation for financial stability within the organization, also sharing her creative and insightful vision for alluring, high-quality performances for young dancers. Her expertise with color and costume design can be seen through CCD's production of The Nutcracker as well as CCD's annual Gala celebration.
Photograph: Lisa Conway
David Barbour
David Barbour has been an avid mover since birth and started exploring classical dance at the age of six.  His early instruction began in Colorado at the local parks and recreation program Aurora Dance Arts.  As his interest grew, David became enamored with modern styles at Denver Contemporary Dance. At the age of fifteen he was accepted to the prestigious fine arts high school Interlochen Arts Academy in Michigan.  After two years of intense study Mr. Barbour graduated with a Fine Arts Award from the director of the dance program.  He then went on to train at the Joffrey /New School BFA program under the tutelage of master teachers Rebecca Wright, Trinette Singleton, Eleanor D'Antuono, and David Howard.
David has danced professionally with Aspen Santa Fe Ballet, Ballet Nouveau Colorado (now Wonderbound), and Onium Ballet Project.  With Aspen, he had the pleasure of originating roles in ballets by such luminary choreographers as Nicolo Fonte, David Parsons, Moses Pendleton, and Jacapo Godani.  David also danced in works by Septime Weber, Dominique Dumais, Trey McIntyre, Paul Taylor, and Twyla Tharp. During Mr. Barbour's tenure with Ballet Nouveau Colorado, he danced in creations by Garret Ammon, Mark Godden, Ma Cong, and Alex Ketley.  Additionally, David was part of the ensemble that helped Ballet Nouveau Colorado earn Dance Magazine's esteemed "25 to Watch". He also had the honor of playing the Preacher in Minou Lallemand's Appalachian Spring for Onium Ballet Project.
Mr. Barbour has taught and choreographed throughout the US, and his choreography on various schools and companies has been joyously received nationwide. David is currently proud to be teaching at Colorado Conservatory of Dance and remotely with Queen Emma Ballet in Hawaii.  Prior to his return to Colorado he was also teaching at Honolulu Classical Ballet and Punahou School. Before moving to Hawaii he was the Associate Artistic Director of Colorado Conservatory of Dance. David has found great joy in teaching dancers how to express themselves through movement, and learning how to be better dancers and people.
Michelle

Bernier

Michelle Bernier holds an MFA in Dance from the University of Colorado Boulder. She has danced professionally with the Portland Symphony Orchestra, Collective Motion, Life/Art Dance Ensemble, Cindy Brandle Dance Company, and others. Her choreography has been seen at Denver Art Museum, Dairy Arts Center, Denver Museum of Nature and Science, and Arvada Center for the Arts and Humanities. Her films have been screened in the U.S., Brazil, Trinidad & Tobago, and Sweden, and she now serves as the Executive Director and Artistic Co-Director of the Sans Souci Festival of Dance Cinema and Affiliate Faculty teaching Dance Film at Metro State University. Recently, Michelle has focused much of her creative energy toward teaching an inclusive, historically-informed, somatic approach to dance technique, as well as dance filmmaking, at universities, workshops, and private studios along the front range and beyond, including directing a noncompetitive youth touring ensemble.

Jaqueline Campos
Bio coming soon….

Bridget Church, Apprentice Faculty Member
Bio coming soon….
Carly Hambridge
Carly Hambridge moved to the Boulder, CO in the Fall of 2017 to dance as a company member at Boulder Ballet. There, Carly's classical repertoire has included the title role of Giselle, Clara in The Nutcracker, and Summer Fairy in Cinderella.
Before joining Boulder Ballet, Carly danced with companies across the country including BalletMet, Nevada Ballet Theatre, Terpsicorps Theatre of Dance, and Pittsburgh Ballet Theatre.
Carly holds a Bachelor of Arts in Dance Pedagogy with departmental honors from Butler University. She began teaching Ballet during her sophomore year and has been teaching ever since. Upon graduation in 2014, Carly has had the opportunity to teach at the Pittsburgh Ballet Theatre School, Pittsburgh Youth Ballet, BalletMet Academy, Longmont Dance Theatre Academy/Centennial State Ballet, and Boulder Ballet School. She enjoys teaching all age groups from Dance With Me classes to Beginning Pointe and Advanced Ballet.
During the offseason, Carly loves to expand her artistry by participating in local dance projects including Compass Coaching Project (hosted at CCD by Dominic Walsh and Julia Wilkinson Manley) and T2 Dance Project directed by Erin Tunbridge. Outside the studio, Carly is a passionate vegan, DIY-er, and traveler.
Chris Harris – Faculty, Project Manager & Community Education Coordinator
Chris Harris, Choreology Festive Creative Director, has been choreographing and dancing in Denver for over three decades. She is a choreographer, artistic director, visual artist, dancer, and teacher with interests in math, science, data visualization, and has a fascination with how we understand arts, dance and the psychology of performance. Chris holds a BFA in Dance and Choreography from the University of Colorado, Boulder and an MFA in Interdisciplinary Arts from Goddard College.  She has taught at many studios; choreographed for local theaters and dance companies; been a guest lecturer at The Arts Institute of Colorado and CSU; been adjunct faculty at and choreographed for the University of Denver and the University of Colorado. Previously she was artist in residence for the Denver School of the Arts for 17 years, Co-director of the Boulder Jazz Dance Workshop, and Artistic Director/Choreographer for Louder Than Words Dancetheater & the Colorado Youth Dance Theater in Denver.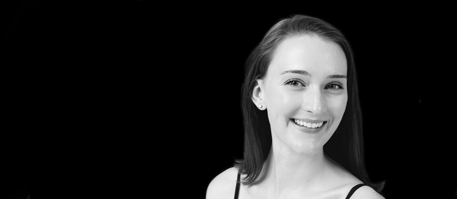 Kerry Healy – Faculty, Administrator and Social Media
Kerry Healy began her dance training at CCD under Julia Wilkinson Manley when she was 4 years old. Following her graduation from CCD in 2015, Kerry attended the Alonzo King LINES Ballet BFA Program under Alonzo King and Marina Hotchkiss at Dominican University of California. She earned a BFA in Dance, graduating Magna Cum Laude with Honors in May 2019. While in San Francisco, Kerry worked with artists such as Gregory Dawson, Maurya Kerr, Christian Burns, Arturo Fernandez, Alice Klock, Alex Ketley, and Sidra Bell. Throughout her career and training, Kerry attended intensives at San Francisco Conservatory of Dance, Henny Jurriëns Dance in Amsterdam, Compass Coaching Project with Dominic Walsh, Lines Winter Intensive, Gaga Home Lab, Sidra Bell Dance New York Module, and Salt Dance LINK Festival. Kerry has been on faculty at CCD since 2019. Kerry's choreography has been performed at the LINES BFA Senior Projects, CCD's Summer Moving Project, and T2 Dance Company's Color Wheel Project. She has danced professionally with Nosilla Dance Project and T2 Dance Company. Kerry performed as a Guest Artist in Dominic Walsh's World Premiere of Cinderella and the Evil Stepmother as Cinderella's Spirit Mother. She is currently dancing with Wild Heart Dance. Kerry has a love of improvisation and exploring new ways of creating and communicating through movement. She is thrilled to be teaching at CCD again this year!
Page Jenkins
Page Jenkins graduated from the University of Colorado with a Bachelor of the Arts in Dance. After graduating she danced for 3rd Law Dance/Theater, Interweave Dance Theatre, Louder Than Words Dancetheatre, and New Breed Dance Company. Page has taught for Colorado Conservatory of Dance, Colorado Ballet, National Ballet Academy Denver, and the Denver School of the Arts as well as teaching master classes and workshops throughout the region. She was also the Assistant Artistic Director of Colorado Youth Dance Theatre. Page spent several years in Beijing designing and running the dance program at Beijing National Day School as well as teaching master classes and workshops in Beijing and Wuhan. She is currently dancing with 3rd Law Dance/Theater and Wild Heart Dance. Page also teaches for 3rd Law Dance/Theater and is a licensed Gyrotonic® instructor at Gyrotonic Bodhi.
Karin Johnson
Karin Johnson began her classical ballet training at Allegro Ballet Academy in Houston TX and later under Dolores Haltzman in Allentown PA.  During this time, she had the opportunity to study under such renowned dancers as Suki Shorer of New York City Ballet.  She spent summers training at Central Pennslyvania Youth Ballet, Princeton Ballet, and Lexington Ballet.  She danced for Repertory Dance Theatre from 1988-1991, performing multiple corps de ballet and soloist roles in ballets such as The Nutcracker, Le Fille Mal Gardee, and Coppelia.  She has performed excerpts from Paquita and Sleeping Beauty.  She was admitted to the University of Cincinnati's Conservatory of Music as a classical ballet major.  She later changed her focus from performing to teaching.  Her last paid performance was under a grant from the State of Colorado in Durango, CO.  Ms. Johnson has taught ballet to small children through adults and has been teaching since the age of 16.  She is passionate about the art of ballet.  She also has an MA in Counseling Psychology and is a Licensed Professional Counselor.  Ms. Johnson has used dance and yoga with adolescents in residential treatment centers and those remanded to the Division of Youth Corrections..  She currently has a private practice in Louisville and enjoys a busy and full life with her husband and four kids.
Elizabeth Nesbitt
Elizabeth Nesbitt is originally from Chicago and found ballet at the later age of 14 and quickly fell in love. At the age of 17 she came under the mentorship of Patti Eylar and has studied on scholarship at Chicago Ballet Arts, Faubourg School of Ballet, Hubbard Street Dance Chicago, Joffrey Ballet of Chicago and Orlando Ballet.
Elizabeth danced professionally with Joffrey Ballet of Chicago, Madison Ballet, Chicago Festival Ballet, and Schaumburg Dance Ensemble, Austin Metamorphosis Dance Ensemble and became a founding member & choreographer for the Austin Dance Project.
Elizabeth is also a Certified Hypnotherapist and Performance Coach utilizing  practical neuroscience techniques to help dancers break through performance anxiety and build positive habits for success. She is passionate about building a better ballet culture and supporting dancer's mental health and is thrilled to be working with CCD both in the studio and in the Wellness Center.
Visit www.thewholepointe.com to learn more.
Austin Price, Apprentice Faculty Member
Austin Price began her training at Colorado Conservatory of Dance when she was four years old. She has been a part of CCD's Studio Company for five years, three of which she has been a Studio Company Representative, and she is a dancer in the Pre-Professional Program. She has worked with choreographers including Maree ReMalia, Alex Ketley, Rosalynde LeBlanc, John McFall, Sarah Hillmer, Dominic Walsh, Tilman O'Donnell, Caili Quan, and Julia Wilkinson Manley. At CCD, she has performed several lead roles including Madeline in Madeline Stands Tall, the Lilac Fairy in Aurora's Wedding, Blue in Crayon Box and the Duck in Peter and the Wolf. She has also performed soloist roles in CCD's The Nutcracker, including Arabian, Mirliton, Rat King, Snow and Lead Flower. Austin has attended CCD's Advanced Summer Intensive for five years and has performed in CCD's annual Summer Moving Project for four years. She has attended CCD's Movement Lab the past two years where she has worked with many world-renowned choreographers, as well as created work and films of her own. Austin has created works for CCD's Young Choreographer's Showcase. This fall marks Austin's second year teaching as an Apprentice Faculty Member and she looks forward to many more years of dancing and teaching with CCD to come. 
Jamie Schuler
Jamie Schuler is a native of Pittsburgh, Pennsylvania. She grew up dancing with Maria Caruso at Bodiography Contemporary Ballet. Jamie went on to earn a BFA in dance from Florida State University in 2011 where she studied under Anjali Austin, Lynda Davis, Suzanne Farrell, Tim Glenn, Gerri Houlihan, Sheila Humphreys, Rick McCullough, Anthony Morgan, Dan Wagoner, Tom Welsh and Jawole Willa Jo Zollar. During her undergraduate education, Jamie was a member of the The Tallahassee Ballet. Upon graduation Jamie moved to Boulder, Colorado where she has performed with 3rd Law Dance/Theater since 2012. She currently teaches with Colorado Conservatory of Dance, 3rd Law Dance/Theater, Colorado Ballet Academy, and Longmont Dance Theatre Academy. Jamie is certified instructor of GYROKINESIS® and GYROTONIC ®.   She enjoys teaching this technique in private lessons, as well as, incorporating this knowledge into the rest of her teaching and dancing life.  Jamie has completed specialized Gyrotonic course applications for dancers and scoliosis.
Karen Shanley
Karen Shanley's passion for dance/movement has kept her happily in the dance scene since she was a little girl. She studied ballet with Evelyn LeMone, Wilson Morelli, Yasuki Sasa, Margaret Craske, Antony Tudor, El Gabriel and Larry Rosenberg and modern with Betty Jones, Viola Farber, Jeff Slayton. She earned a BA in dance from UCLA, an MA from Ohio State University where her focus was modern and dance history.  Karen has taught various levels of ballet and modern at Univ. of Nebraska (Omaha), University of Hawaii, Brooklyn College, New Orleans Center for Creative Arts, Cal State University Long Beach, American Dance, San Luis Obispo, as well as summer dance intensives in Sun Valley, ID and Anaheim Ballet, CA.  Before moving to Colorado in 2007, Karen was a professor at Orange Coast College, Costa Mesa, CA where for 24 years she taught ballet, modern, and was Dance Department Chair for 17 years. Karen is a certified Pilates and GYROTONIC® instructor and has her own studio Jasper Peak Pilates in Lafayette.
Morgan Sicklick
Morgan Sicklick, originally from Woodcliff Lake, New Jersey, received her training at the Irine Fokine School of Ballet under the direction of Irine Fokine, Eugene Petrov and Jeanette Hoffman. In 2013, Morgan graduated Summa Cum Laude with a BFA in Dance Performance and a minor in Marketing from Butler University. Following graduation, Morgan became an inaugural member of Kansas City Ballet's Second Company. She also had the opportunity to set her original piece of choreography, "In the Moment of Not Knowing," on the Second Company. Morgan is currently in her seventh season with Wonderbound, a contemporary ballet company located in Denver. She has been featured in Garrett Ammon's Love of My Life, Winter, Wicked Bayou, and Celestial Navigation.
Heather Sutton
Heather Sutton has been dancing since the age of 3 and at 15 began dancing professionally with Chambers Ballet Company under the artistic direction of Russell Chambers. Heather has also been a guest artist with Commonwealth Civic Ballet, City Ballet Cooperative and Margot Parson's Dance Company. While performing, teaching dance classes and directing the student company she graduated from Bridgewater State College with a BA in Special Physical Education with a concentration in motor development. Heather moved to Colorado in 1999 to attend Naropa University where she received an MA in Somatic Psychology and she is currently a registered dance movement therapist. Heather began teaching at Colorado Conservatory of Dance in 2011 and has been involved in the planning and implementing of the Ballet Expressions program which provides outreach and movement education to children with physical and developmental disabilities.
Rebeca Ramirez Vargas
Rebeca originally from Mexico began her classical ballet training at the National Ballet School of La Havana Cuba "Fernando Alonso" at the age of 15. During this time she had the opportunity to dance ballets like Don Quijote, La Bayadere, Raymonda and more.
After graduating Rebeca moved to New York City were she joined the Joffrey Concert Group, a small student based company were she had the opportunity to dance Ballets like Valse Fantaisie and Serenade by George Balanchine and Suite Saint-Saëns and Light Rain by Gerald Arpino. After two years Rebeca and her now husband Carson decided to join Cleveland Ballet where she stayed for two years and performed ballets like Alice in Wonderland by Margo Sappington and Coppelia by Ramon Oller.
After moving to Colorado in 2019 Rebeca joined the Ballet Ariel Company for one season and now is happy to join CCD and teach all of the amazing dancers.
Dominic Walsh
Dominic Walsh was born in Elgin, Illinois and started his training with Lisa Boehm, Frank Boehm, Warren Conover, and Larry Long in Chicago. He joined Houston Ballet in 1989, and was promoted to Principal Dancer by 1996. Walsh danced throughout Asia, Europe, and North America and performed all the major classics including Swan Lake, Giselle, Don Quixote, Romeo & Juliet, and Manon with international stars such as Nina Ananiashvili and Alessandra Ferri. Walsh danced Houston Ballet's entire contemporary repertoire, and Ben Stevenson created numerous roles for him including Marc Antony in Cleopatra.
In 1998, Walsh created Flames of Eros on Houston Ballet. This work won the Choo-San Goh Award for Choreography. He created three more works for Houston Ballet. In 2002, while still a Principal Dancer and Choreographer with the Company, he founded Dominic Walsh Dance Theater. After the company's debut in February 2003, Dance Magazine declared, "At last Houston has a contemporary dance company on par with its symphony, opera and ballet companies." The company's roster included works by Walsh, Mats Ek, Jiří Kylián, Mauro Bigonzetti, and Matthew Bourne.
In 2004, Walsh left to pursue Dominic Walsh Dance Theater full-time. He won a second Choo-San Goh Award in 2007 and received a 2008 Princess Grace Award, both for The Trilogy and Wolfgang Amadeaus Mozart. In 2012, he was inducted into the Fox Valley Hall of Fame.
Walsh continues to receive commissions to set and create works nationally and internationally. He served as the Resident Choreographer for Sarasota Ballet of Florida, creating/staging Wolfgang for Webb (2008), The Trilogy (2009), Time out of Line (2011), and Claire de Lune(2011). In addition to his travels throughout the U.S. and abroad, he is a guest teacher and coach for both companies and academies and stages the works of his longtime mentor, Ben Stevenson. The Carl Jung Center has shown interest in Walsh's creative process and he has given lectures at Houston's Jung Center. He has written for various publications on dance, and was a regular columnist for Origin Magazine. Walsh made his film debut as a co-director at the Brussels Short Film Festival in Spring 2015 with Malta Kano, TX.  That same year, he became a proud father and closed DWDT after 12 seasons. Last month, Walsh made his debut as Costume Designer for Stevenson's Cinderella with the National Ballet of China.
Sean Watson
Sean Watson began his dance training at 17 years old in Mukilteo, Washington. After 2 years of training, he attended Cornish College of the Arts in Seattle on scholarship, where he graduated cum laude with a BFA in Dance. Throughout his time at Cornish, Sean was also taking multiple classes at Westlake Dance Center, private lessons, as well as attending summer intensive programs at American Ballet Theater, Alonzo King's LINES Ballet, Ballet Austin, and Milwaukee Ballet. Upon graduation, Sean joined Milwaukee Ballet II where he performed with the main company in works by Michael Pink, Auguste Bournonville, Mark Godden, Kathy Posin, LeeWei Chau, and Petr Zahradnicek, as well as was featured in the Milwaukee Art Museum's Degas Exhibit and It's Artistic! Exhibit. Sean moved to Colorado to join Ballet Nouveau Colorado (now Wonderbound), where he was a featured dancer in original works by Garret Ammon, Alex Ketley, Laurie Stallings, Mark Godden, Ma Cong, Sarah Tallman, David Barbour, Julia Meng, Julia Wilkinson Manley, and Jennifer Hart. He then danced for Royal Caribbean Cruise Lines as the Dance Captain for the Azamara Quest, where he travelled extensively throughout the Mediterranean.
Sean has been teaching ballet throughout his performing career and beyond. He has been an instructor at CCD and Premiere School of Dance for nearly 8 years before moving to Hawaii and teaching ballet as a lecturer at the University of Hawai'i at Mānoa. He is also certified in the Progressing Ballet Technique method, and is a licensed massage therapist with his own practice working with dancers and people of all ages.
Sean is very happy to be back in Colorado as the Director of Conservatory Operations and to teach for his CCD 'ohana.

Brandon Welch
Brandon Welch is a dancer, teaching artist and creator. He holds a BFA from SUNY Purchase Conservatory of Dance with a semester on exchange at the Western Australian Academy of the Performing Arts. His performance career includes being a company member of Momix Dance Illusionists, Doug Varone and Dancers, Hannah Kahn Dance Company, JK-co and Gibney Dance Company. During his time with Doug Varone, Brandon participated in Dance Motion USA's cultural diplomacy program to South America and performed in Les Troyens at the Metropolitan Opera. Additionally, Brandon has performed works by Twyla Tharp, Zvi Gotheiner, Stephen Petronio, Hilary Easton, Reggie Wilson, Joanna Kotze and Ohad Naharin.
As an educator, Brandon has taught contemporary dance in Armenia, Argentina, Peru, Singapore, Sweden, Tanzania, Turkey and across the United States. He has facilitated movement workshops in a variety of unique education settings including New York City and Chicago public schools, Pennsylvania prisons and jails, shelters for vulnerable populations and health recovery groups. Brandon is passionately committed to utilizing movement as a catalyst for social change and served as Founding Executive Director of Awakening Movement from 2013-2020.
Laura Whitby
Laura Whitby, a New Jersey native, received the bulk of her dance training with Susan Jaffe and Risa Kaplowitz at Princeton Dance and Theater Studio. She continued her training at Houston Ballet's Ben Stevenson Academy before joining Houston Ballet II in 2008. She also spent seasons with Colorado Ballet's Studio Company and Charlotte Ballet II. While with these second companies, she performed acclaimed contemporary and classical works alongside the main companies. In 2014, she graduated from Indiana University's Jacobs School of Music with a Bachelors of Science in Ballet, with an Outside Field in Applied Health Science and a Minor in Spanish. At IU, she studied under Violette Verdy and performed principal roles in multiple Balanchine ballets. Upon graduating, Whitby danced with the Sacramento Ballet for three seasons. Alongside her dance career, she has taught ballet at various dance academies around the country, working with students of all ages and abilities. Laura is also a Certified Pilates Instructor and is currently in school to become a Physical Therapist Assistant.