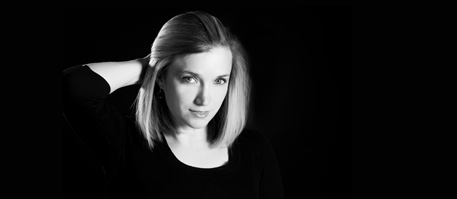 Julia Wilkinson Manley – Artistic Director
Julia Wilkinson Manley began her training with Cristina Munro (London Festival Ballet, Eliot Feld) in Corpus Christi, Texas. Julia attended the Boston Ballet Centre for Dance Education and the Houston Ballet Academy. At the University of Oklahoma, she earned a BFA in ballet pedagogy and danced soloist roles in Balanchine's Serenade, Miguel Terekhov's Four Moons, Sleeping Beauty, and The Nutcracker as Sugar Plum Fairy, as well as numerous solo roles choreographed for her by Mary Margaret Holt (Houston Ballet, San Francisco Ballet). She toured with Ballet Ireland under the direction of Günther Falüsy, and performed with David Taylor Dance Theatre and Ballet Nouveau Colorado. Her choreographic work has been performed by numerous companies, including Corpus Christi Ballet, David Taylor Dance Theatre and Ballet Nouveau Colorado.
In 2009, she served on the committee to rewrite the Colorado Academic Standards for Dance for the Colorado Department of Education and is currently the Mountain Chapter Chair of the National Guild of Community Arts Education.
Julia Meng – Controller & Rehearsal Director
Julia Meng,  was born and raised in California. She trained under Maria Vegh (Harkness House NYC) as well as at the Joffrey Ballet and American Repertory Ballet before accepting an apprenticeship with the Colorado Ballet in 1998. Julia has also danced with David Taylor Dance Theater, Boulder Ballet, Apex Contemporary Ballet, guest artist with Oklahoma City Ballet, but spent the majority of her career at Ballet Nouveau Colorado. She has had the pleasure to work with many contemporary choreographers including Garrett Ammon, Alex Ketley, Laurie Stallings, Amy Seiwert, Sarah Tallman, and Robert Mills. Julia has also created work for Ballet Nouveau Colorado, Industrial Project, and Dance Found.  She recently retired from her performing career to spend more time with her growing family.
Karina Cardella
Karina Cardella, born and raised in Phoenix, Arizona, grew up training at The Arizona School of Classical Ballet. She then went on to attend The University of Arizona's School of Dance. During her time at the university, Karina performed works from distinguished choreographers such as Jerome Robbins and Ohad Naharin. Karina graduated summa cum laude with her Bachelor of Fine Arts in Dance in 2017, completing her degree in three years. Upon graduating, Karina began dancing with The Big Muddy Dance Company. During her two seasons with the contemporary company, Karina worked with accredited choreographers such as Shannon Alvis, Robyn Mineko Williams, Kate Skarpetowska, and Artistic Director Brian Enos. She also danced in Saint Louis Opera Theater's production of Orfeo and Euridice during the company's off season.
Carly Hambridge
Carly Hambridge moved to the Boulder, CO in the Fall of 2017 to dance as a company member at Boulder Ballet. There, Carly's classical repertoire has included the title role of Giselle, Clara in The Nutcracker, and Summer Fairy in Cinderella.
Before joining Boulder Ballet, Carly danced with companies across the country including BalletMet, Nevada Ballet Theatre, Terpsicorps Theatre of Dance, and Pittsburgh Ballet Theatre.
Carly holds a Bachelor of Arts in Dance Pedagogy with departmental honors from Butler University. She began teaching Ballet during her sophomore year and has been teaching ever since. Upon graduation in 2014, Carly has had the opportunity to teach at the Pittsburgh Ballet Theatre School, Pittsburgh Youth Ballet, BalletMet Academy, Longmont Dance Theatre Academy/Centennial State Ballet, and Boulder Ballet School. She enjoys teaching all age groups from Dance With Me classes to Beginning Pointe and Advanced Ballet.
During the offseason, Carly loves to expand her artistry by participating in local dance projects including Compass Coaching Project (hosted at CCD by Dominic Walsh and Julia Wilkinson Manley) and T2 Dance Project directed by Erin Tunbridge. Outside the studio, Carly is a passionate vegan, DIY-er, and traveler.
Chris Harris
Chris Harris has been choreographing & dancing in Denver for over three decades. She is a choreographer, artistic director, visual artist, dancer and teacher with interests in math, science and data visualization, and a fascination with how we understand arts, dance, and the psychology of performance. Chris holds a BFA in Dance from the University of Colorado, Boulder and is currently working towards an MFA-IA at Goddard University. She is an Artist in Residence at the Denver School of the Arts, & on the faculty Colorado Conservatory of Dance.  She has taught at many studios; choreographed for local theaters & dance companies; been a guest lecturer at The Arts Institute of Colorado & CSU; been adjunct faculty at and choreographed for Denver University & the University of Colorado; is a co-director of the Boulder Jazz Dance Workshop & Assistant Artistic Director of Interweave Dancetheatre; & is the Artistic Director/Choreographer for Louder Than Words Dancetheatre & the Colorado Youth Dance Theatre in Denver.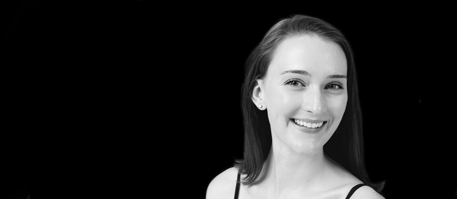 Kerry Healy
Kerry Healy began her training at CCD when she was 4 years old. Following her graduation from CCD in 2015, Kerry attended Dominican University of California in the Bay Area, where she was a part of the Alonzo King LINES Ballet BFA Program under Alonzo King and Marina Hotchkiss. She earned a BFA in Dance, graduating Magna Cum Laude with Honors in May 2019. While in San Francisco, Kerry worked with artists such as Gregory Dawson, Maurya Kerr, Christian Burns, Alice Klock, Alex Ketley, and Sidra Bell. Kerry's choreography was performed at the LINES BFA Senior Project Performance and at CCD's Summer Moving Project 2019. She attended summer intensives at San Francisco Conservatory of Dance and Henny Jurriëns Dance Center in Amsterdam, where she learned Ohad Naharin, Jirí Kylián, and Hofesh Shechter repertoire. After teaching over school breaks for the last few years, Kerry is happy to return home to CCD this year to be a part of the faculty!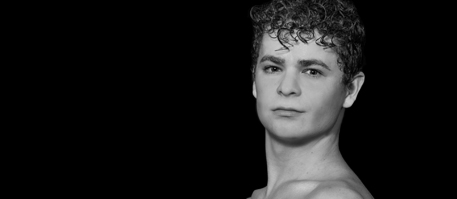 Michael Hinton – Conservatory Manager
Michael Hinton was born and raised in Denver, Colorado. He took his first ballet class at the age of 9 at Colorado Conservatory of Dance in our Accelerate! Program. After that first class, he knew ballet was his calling. That passion and dedication landed him in CCD's Studio Company where he was featured in ballets such as Petrushka, The Ugly Duckling, and Coppelia. At the age of 15, Michael left for New York City to train with the School of American Ballet. While in New York, Michael worked with many of the dance worlds greatest, such as instructors, such as Jock Soto, Peter Martins, Darci Kistler, and Albert Evans. 
In 2014, Michael launched his professional career by accepting a position with Verb Ballet in Cleveland, Ohio. Michael has performed with Verb Ballet in many countries, including Taiwan and Cuba. Michael has been featured in numerous works such as Tarantella, Don Quixote, Adam Hougland's K281 and many more. While in Cleveland, Michael began his professional choreographic career. He has choreographed countless works on different companies and schools in Cleveland, with his most famous pieces are Broken Bridges, Baby Birds, and The Leaving Song.
In 2019, Michael moved back to Colorado and began working at Colorado Conservatory of Dance as the Conservatory Manager, but continues to dance, teach, and choreograph nation wide.
Jennifer Howard – Faculty & Director of Summer Programs
Jennifer Howard began her training at Boston Ballet, completed her Royal Academy of Dance exams under the direction of Mimi Ferrell and received her BFA from The Juilliard School.  

Jennifer spent her extensive professional dance career between New York City and Europe, touring and performing as a member of Mikhail Baryshnikov's White Oak Dance Project, Twyla Tharp Dance, Eliot Feld Ballet, Liz Gerring Dance, and Unterwegs TanzTheater, and as a freelance artist with acclaimed choreographers Lucinda Childs, Douglas Dunn, Lar Lubovitch, and Sarah Michelson.
Jennifer has been a guest teacher for NextGeneration Ballet, Burklyn Ballet Theater, Dartmouth College, Wesleyan University and taught for Jacques D'Amboise's National Dance Institute in New York City. Most recently, before joining the Colorado Conservatory of Dance faculty, Jennifer was the Artistic Director of the St. Paul's School Ballet Company in Concord, NH.
Page Jenkins
Page Jenkins graduated from the University of Colorado with a Bachelor of the Arts in Dance. After graduating she danced for 3rd Law Dance/Theater, Interweave Dance Theatre, Louder Than Words Dancetheatre, and New Breed Dance Company. Page has taught for Colorado Conservatory of Dance, Colorado Ballet, National Ballet Academy Denver, and the Denver School of the Arts as well as teaching master classes and workshops throughout the region. She was also the Assistant Artistic Director of Colorado Youth Dance Theatre. Page spent several years in Beijing designing and running the dance program at Beijing National Day School as well as teaching master classes and workshops in Beijing and Wuhan. She is currently dancing with 3rd Law Dance/Theater and Wild Heart Dance. Page also teaches for 3rd Law Dance/Theater and is a licensed Gyrotonic® instructor at Gyrotonic Bodhi.graduated from the University of Colorado with a Bachelor of the Arts in Dance. After graduating she danced for 3rd Law Dance/Theater, Interweave Dance Theatre, Louder Than Words Dancetheatre, and New Breed Dance Company. Page has taught for Colorado Conservatory of Dance, Colorado Ballet, National Ballet Academy Denver, and the Denver School of the Arts as well as teaching master classes and workshops throughout the region. She was also the Assistant Artistic Director of Colorado Youth Dance Theatre. Page spent several years in Beijing designing and running the dance program at Beijing National Day School as well as teaching master classes and workshops in Beijing and Wuhan. She is currently dancing with 3rd Law Dance/Theater and Wild Heart Dance as well as working toward her GYROTONIC® Level 1 Certification.
Karin Johnson
Karin Johnson began her classical ballet training at Allegro Ballet Academy in Houston TX and later under Dolores Haltzman in Allentown PA.  During this time, she had the opportunity to study under such renowned dancers as Suki Shorer of New York City Ballet.  She spent summers training at Central Pennslyvania Youth Ballet, Princeton Ballet, and Lexington Ballet.  She danced for Repertory Dance Theatre from 1988-1991, performing multiple corps de ballet and soloist roles in ballets such as The Nutcracker, Le Fille Mal Gardee, and Coppelia.  She has performed excerpts from Paquita and Sleeping Beauty.  She was admitted to the University of Cincinnati's Conservatory of Music as a classical ballet major.  She later changed her focus from performing to teaching.  Her last paid performance was under a grant from the State of Colorado in Durango, CO.  Ms. Johnson has taught ballet to small children through adults and has been teaching since the age of 16.  She is passionate about the art of ballet.  She also has an MA in Counseling Psychology and is a Licensed Professional Counselor.  Ms. Johnson has used dance and yoga with adolescents in residential treatment centers and those remanded to the Division of Youth Corrections..  She currently has a private practice in Louisville and enjoys a busy and full life with her husband and four kids.
Roe Johnson
Roe Johnson is a yoga teacher with years of training in the softer side of this practice. Her Restorative yoga classes at CCD are informed by her own experiences pursuing ballet at a young age. With this in mind, Roe created a compassionate space where students can relax into their bodies and find deep, nourishing rest. During this practice, Row offers students can relax into their bodies and find deep, nourishing rest. During this practice, Roe offers students the time to soften into deliberate and supported stillness, encouraging regeneration and replenishment of their body, heart, and mind.
In addition to a practice of observation and patience, Restorative yoga is the act of subtle opening and intentional stillness. Each posture is aimed at easing anxiety, stress, tension, and the general busyness of our modern and unpredictable lives. Restorative yoga is a passive yoga experience that nurtures the parasympathetic nervous system, allowing the body to do what it does best – create a harmonious inner landscape. With the addition of yoga philosophy, mantras, mudras, and heart-warming affirmations, Roe hopes that this practice supports her students in all of their endeavors.
Roe joined CCD during the 2020 Advanced Summer Intensive and is thrilled to be back this fall. Roe will be Zooming in from Oregon, where she lives with her husband and two dogs, Olive and Zula. Connect with Roe – Roe's website + Instagram 
Lizanne McAdams-Graham
Lizanne McAdams-Graham, has over 40 years experience as a professional dancer and dance educator and has devoted her entire life to the arts. She began training at the age of 3 under the direction of her late mother, Lorraine McAdams, legendary Director and Founder of the National Ballet of New Jersey and her father, a professional musician raising five children on a 12 acre dance complex. In her youth she was a full year scholarship student to Joffrey Ballet NYC, Harkness House for Ballet Arts NYC, Pennsylvania Ballet, and Choreography NARB workshops. She joined the Croation National Ballet and Opera Theatre in Zagreb, in the former Yugoslavia at the age of 17 dancing principal and leading roles in Nutcracker, Coppelia, Giselle, Swan Lake, Serenade, Romeo & Juliet, Sleeping Beauty and Firebird, Graduation  Ball, Carmina Burana, Bolero and Cinderella. She has studied with Finus Yhung, David Howard, John Prince, Maria Vegh, Basil Thompson, Michael Smuin, Alonzo King, Maggie Black and Robert Blankshine, Kristina Elliot,Yehuda Maor, Loyce Holton, and Pavel Rotaru.
Mid career Ms. McAdams-Graham joined the renowned ODC/Dance, exploring contemporary dance, completing world tours in Russia, Southeast Asia, Hawaii, and Australia, along with residency at Jacobs Pillow, Joyce Theater, City Center, Lincoln Center in NYC, and Kennedy Center in D.C. She has guest appeared for Los Angeles, Santa Fe, Pittsburgh, and San Francisco Opera Ballet Companies in "Faust", "Die Fledermaus", "La Traviata" "Orfeo Ed Euridice" and "Aida" and appeared on the PBS televised production of "Dance in America". Ms. McAdams served on the dance faculty for Dance Alloy at Carnegie-Mellon University, Point Park University, Pittsburgh Youth Ballet, Alonzo King LINES Dance Center and Drexel University. She has set major ballets on Charleston Ballet, Ithaca Ballet and Walnut Hill School for the Arts.  She retired from performing in 1997 and conducted company class for Boulder Ballet, Cleo Parker Robinson, David Taylor Dance Theatre, Zikir Dance Ensemble and Wonderbound in Colorado. She conducted thriving professional classes at Colorado Ballet and Denver Dance Center for 22 years. She was Ballet Mistress for David Taylor Dance Theatre and Dawson/Wallace Dance Project. Before relocating to Austin, Texas, Ms. McAdams was Ballet Director/Choreographer and Ballet Mistress for Sweatshop Dance in Denver.
Roberto Muñoz
Roberto Muñoz has been teaching and coaching young dancers for over 30 years, both in the USA and abroad. Mr. Muñoz served as Director of the Conservatory of Dance and Music Point Park College (now University) from 1983-1995. There, he created two successful programs for young aspiring dancers, The Pre-Professional Division and the International Summer Dance Program. During this time, he assembled an impressive faculty of world-renowned Master Teachers, including Laura Alonso, Barbara Sandonato, Karen Brown, Magda Aunon, Eva Evdokimova, Willy Burmann, Michael Uthoff, John McFall and Jose Molina. In the summer of 1993, Mr. Muñoz, was invited to be part of the faculty at Pro Danza in Havana Cuba, where he taught classes at the Historical Theater Garcia Lorca. In the year 1995, was invited to teach at The Baltimore High School for the Performing Arts. From 1997-2005, Mr. Muñoz was Ballet Master/Coach for both Pittsburgh Ballet Theater's Company and its school. In 2005, he became Executive Director and Ballet Master at Gulfshore Ballet in Florida. Mr. Muñoz's former students are recognized for their high level of professionalism and their artistic and technical achievements. Most have gone on to successful careers with major companies across the US, Europe and Asia.
Mr. Muñoz has been a guest Master Teacher at a number of Ballet Companies, including Atlanta Ballet, Ballet Arizona, Ballet Met, Boston Ballet, Colorado Ballet, Houston Ballet, Pittsburgh Ballet Theater and Suzhou Ballet in China, among others. He has also taught master classes at Central Pennsylvania Youth Ballet, Magda Aunon Classical Ballet School, Wexford Dance Academy, Ballet Academy of Pittsburgh, Dmitri Kulev Classical Ballet Academy, Colorado Conservatory of Dance, Aspen Santa Fe Ballet School, both in Aspen and Santa Fe, Vail Valley Dance Academy, Ballet Conservatory of South Texas, Dance Conservatory of Maryland, Takeuchi Ballet Studio in Japan and the Kenny Wang Ballet School in Taiwan.
Elizabeth Nesbitt
Elizabeth Nesbitt is originally from Chicago and found ballet at the later age of 14 but quickly fell in love. At the age of 17, she came under the mentorship of Patti Eylar of Chicago Ballet Arts and studied under Amy Rose, Calvin Kitten, Claire Bataille, and many others. She has studied on scholarship at Chicago Ballet Arts, Faubourg School of Ballet, Hubbard Street Dance Chicago, Joffrey Ballet of Chicago and Orlando Ballet. At the age of 19 she received her first contract as a seasonal dancer for the 2007-2008 season with the Joffrey Ballet of Chicago. Following that she became an inaugural company member of Madison Ballet. During her time in Chicago she also performed with Chicago Festival Ballet, Schaumburg Dance Ensemble and studied all forms of dance around the city.
After getting married and moving to Austin she decided to concentrate on teaching and raising her family. She continued to perform and choreograph with Austin Metamorphosis Dance Ensemble and became a founding member of The Dance Project. This past year she started a blog to combine her passions of ballet and health and connect with ballet lovers around the world at www.thewholepointe.com .
Elizabeth just moved to Colorado in October of 2016 and can't wait to get connected and involved with the Colorado dance community!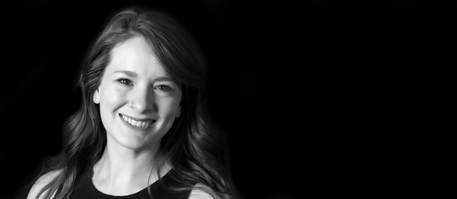 Rachel Newbury – Community Education Coordinator
Rachel Newbury is a Colorado native who began her dance training at the age of 5 at Barbara Ellis Studio of Dance in Colorado Springs. She went on to further her training at Oral Roberts University in Tulsa, Oklahoma where she received a Bachelor of Arts in Dance Performance. Throughout her college years, she had the privilege of performing at the American College Dance Festival, the Exchange Choreography Festival, RAW Arts Tulsa, and the eMerge Dance Festival. In 2012, Rachel traveled to Budapest, Hungary where she taught creative movement and ballet workshops in a number of schools across the country. Since moving to Denver in 2014, Rachel has danced with Soul 2 Sole Contemporary Dance Company, choreographed for a number of their shows, and served as the Director of their pre-professional company for two seasons. She also danced with Whitney Waugh Dance for two seasons, and had the opportunity to perform alongside Art as Action in their production of TENSION.
Rachel is a firm believer in the power of dance to better one's physical and emotional health, and is honored to be taking CCD's mission out into the community.
Austin Price, Apprentice Faculty Member
Austin Price began her training at Colorado Conservatory of Dance when she was six years old. She has been a part of CCD's Studio Company for four years, two of which she has been a Studio Company Representative, and she is a dancer in the Pre-Professional Program. She has worked with choreographers including Maree ReMalia, Alex Ketley, John McFall, Sarah Hillmer, Dominic Walsh, Tilman O'Donnell, Ayman Harper, and Julia Wilkinson Manley. At CCD, she has performed several lead roles including Madeline in Madeline Stands Tall, the Lilac Fairy in Aurora's Wedding, and the Duck in Peter and the Wolf, in addition to soloist roles in CCD's The Nutcracker.  Austin has attended CCD's Advanced Summer Intensive for five years and has performed in CCD's annual Summer Moving Project for four years. This past summer, she attended CCD's Movement Lab where she worked with many world-renowned choreographers, as well as creating work and films of her own. Austin has created works for CCD's Young Choreographer's Showcase. Austin looks forward to many more years at CCD to come and is very excited to become an Apprentice Faculty Member this season. Austin will be mentored in her first year of teaching by Artistic Director Julia Wilkinson Manley and CCD Faculty Member Chris Harris.
Maree ReMalia
Bio coming Maree ReMalia is a choreographer, performer, teaching artist, and a certified Gaga instructor. An adoptee born in South Korea and raised in Ohio, she is interested in how we come to know each other beyond our careful curated selves and how we encounter what is unexpected. She welcomes individuals across disciplines, identities, and experience levels to dance as a way of celebrating more kinds of moving bodies and a diverse range of expressions. Her collaborative performance projects have been commissioned by Gibney DoublePlus Festival (NY) under the curation of Bebe Miller and have been presented at venues such as American Dance Institute (MD), BAAD! Bronx Academy of Art and Dance (NY) Cleveland Public Theatre, Dance Place (DC), Kelly Strayhorn Theater (PA), La MaMa Experimental Theatre Club (NY), Mahaney Center for the Arts (VT), Movement Research at the Judson Church (NY), New Hazlett Theater (PA), and Daegu International Dance Festival (South Korea). ReMalia is currently a performer in Lida Winfield's Imaginary and she has danced in the work of Gabriel Forestieri, Ming Shen Ku, Bebe Miller, Michael J. Morris, Ohad Naharin, Blaine Siegel and Jil Stifel, Christopher Williams, and Noa Zuk. She was a member of MegLouise Dance, MorrisonDance, and STAYCEE PEARL dance project and previously performed with the Richmond Ballet and Southern Ballet Theatre. Since earning her MFA at The Ohio State University, she was selected as the Andrew W. Mellon Interdisciplinary Choreographer for Middlebury College Movement Matters Residency and has been faculty at Bates Dance Festival, Lion's Jaw Performance + Dance Festival, Point Park University, University of Florida, and is currently an adjunct lecturer at University of Wisconsin-Madison. Maree is based in Milwaukee, WI and is thrilled to join the CCD faculty! www.mareeremalia.com
Ashley Paige Romines
Ashley Paige Romines began her dance training at age ten in Sevierville, Tennessee, and at age sixteen continued on to pre-professional ballet training at Central Pennsylvania Youth Ballet. She then studied on scholarship at the University of Oklahoma and graduated summa cum laude with a BFA in ballet pedagogy. Ashley Paige performed professionally for three seasons with Northern Ballet Theatre in New Hampshire and taught at several ballet schools throughout the northeast.  During her training and professional career, Ashley Paige had the honor to learn from such inspiring teachers as Marcia Dale Weary, Darla Hoover, Mary Margaret Holt, Donn Edwards, Dennis Marshall, Melinda Howe, Leslie Hench, Laurie Jones, Denise Vale, Jeremy Lindberg, Karyn Edison, and many others, all who helped shape the type of teacher she strives to be.  Additionally, Ashley Paige received her Pilates mat certification through Power Pilates and has used Pilates as a powerful cross-training tool for both herself and her students. 
After her performance career, Ashley Paige focused on her teaching, choreography and ballet administration career. In 2007, Ashley Paige joined Springfield Ballet in Springfield, Missouri, as the Artistic & School Director, where she spent twelve years. While there, she choreographed and staged an annual production of The Nutcracker as well as several original full-length and one-act classical and contemporary ballets. Additionally, she attended Central Pennsylvania Youth Ballet's Teacher's Workshop several times, which was instrumental in her approach and philosophy for training dancers from tots to pre-professionals. 
Ashley Paige recently relocated to Denver with her husband. She is delighted to join Colorado Conservatory of Dance and have the opportunity to share her passion for ballet.
Momo Sakai
Momo Sakai began her training here at CCD when she was 5 years old, and graduated in 2015. Since then, she danced professionally for 4 years with DC based contemporary ballet company: Dissonance Dance Theatre. Momo has also had the opportunity to teach for Company E Movement Center, as well as Princess Mhoon Dance Institute in Washington DC. Additionally, she has attended summer intensives at Hubbard Street Dance Chicago, Rambert Dane Company in London, and the Joffery Ballet School.  After having taught several summers at CCD, she is exited to begin her first full season as part of the faculty.
Jamie Schuler
Jamie Schuler is a native of Pittsburgh, Pennsylvania. She grew up dancing with Maria Caruso at Bodiography Contemporary Ballet. Jamie went on to earn a BFA in dance from Florida State University in 2011 where she studied under Anjali Austin, Lynda Davis, Suzanne Farrell, Tim Glenn, Gerri Houlihan, Sheila Humphreys, Rick McCullough, Anthony Morgan, Dan Wagoner, Tom Welsh and Jawole Willa Jo Zollar. During her undergraduate education, Jamie was a member of the The Tallahassee Ballet. Upon graduation Jamie moved to Boulder, Colorado where she has performed with 3rd Law Dance/Theater since 2012. She currently teaches with Colorado Conservatory of Dance, 3rd Law Dance/Theater, Colorado Ballet Academy, and Longmont Dance Theatre Academy. Jamie is certified instructor of GYROKINESIS® and GYROTONIC ®.   She enjoys teaching this technique in private lessons, as well as, incorporating this knowledge into the rest of her teaching and dancing life.  Jamie has completed specialized Gyrotonic course applications for dancers and scoliosis.
Karen Shanley
Karen Shanley's passion for dance/movement has kept her happily in the dance scene since she was a little girl. She studied ballet with Evelyn LeMone, Wilson Morelli, Yasuki Sasa, Margaret Craske, Antony Tudor, El Gabriel and Larry Rosenberg and modern with Betty Jones, Viola Farber, Jeff Slayton. She earned a BA in dance from UCLA, an MA from Ohio State University where her focus was modern and dance history.  Karen has taught various levels of ballet and modern at Univ. of Nebraska (Omaha), University of Hawaii, Brooklyn College, New Orleans Center for Creative Arts, Cal State University Long Beach, American Dance, San Luis Obispo, as well as summer dance intensives in Sun Valley, ID and Anaheim Ballet, CA.  Before moving to Colorado in 2007, Karen was a professor at Orange Coast College, Costa Mesa, CA where for 24 years she taught ballet, modern, and was Dance Department Chair for 17 years. Karen is a certified Pilates and GYROTONIC® instructor and has her own studio Jasper Peak Pilates in Lafayette.
Morgan Sicklick
Morgan Sicklick, originally from Woodcliff Lake, New Jersey, received her training at the Irine Fokine School of Ballet under the direction of Irine Fokine, Eugene Petrov and Jeanette Hoffman. In 2013, Morgan graduated Summa Cum Laude with a BFA in Dance Performance and a minor in Marketing from Butler University. Following graduation, Morgan became an inaugural member of Kansas City Ballet's Second Company. She also had the opportunity to set her original piece of choreography, "In the Moment of Not Knowing," on the Second Company. Morgan is currently in her fourth season with Wonderbound, a contemporary ballet company located in Denver. She has been featured in Garrett Ammon's Rock Ballets, Winter and Celestial Navigation.
Heather Sutton
Heather Sutton has been dancing since the age of 3 and at 15 began dancing professionally with Chambers Ballet Company under the artistic direction of Russell Chambers. Heather has also been a guest artist with Commonwealth Civic Ballet, City Ballet Cooperative and Margot Parson's Dance Company. While performing, teaching dance classes and directing the student company she graduated from Bridgewater State College with a BA in Special Physical Education with a concentration in motor development. Heather moved to Colorado in 1999 to attend Naropa University where she received an MA in Somatic Psychology and she is currently a registered dance movement therapist. Heather began teaching at Colorado Conservatory of Dance in 2011 and has been involved in the planning and implementing of the Ballet Expressions program which provides outreach and movement education to children with physical and developmental disabilities.
Laura Whitby
Laura Whitby, a New Jersey native, received the bulk of her dance training with Susan Jaffe and Risa Kaplowitz at Princeton Dance and Theater Studio. She continued her training at Houston Ballet's Ben Stevenson Academy before joining Houston Ballet II in 2008. She also spent seasons with Colorado Ballet's Studio Company and Charlotte Ballet II. While with these second companies, she performed acclaimed contemporary works by Alonzo King and Stanton Welch as well as classics like The Nutcracker and Swan Lake alongside the main companies. In 2014, she graduated from Indiana University's Jacobs School of Music with a Bachelors of Science in Ballet, with an Outside Field in Applied Health Science and a Minor in Spanish. At IU, she studied under Violette Verdy and performed principal roles in various ballets, including George Balanchine's Who Cares? and Allegro Brillante, Antony Tudor's Lilac Garden, and Michael Vernon's The Nutcracker. Upon graduating, Whitby then danced with the Sacramento Ballet for three seasons, performing in Swan Lake, Balanchine ballets like Stars and Stripes and Concerto Barocco, as well as Arabian and Rose in Ron Cunningham's The Nutcracker. Alongside her dance career, she has taught ballet at various dance academies around the country, working with students of all ages and abilities. She is a Certified Pilates Instructor and enjoys yoga, cooking, and the outdoors.
Dominic Walsh
Dominic Walsh was born in Elgin, Illinois and started his training with Lisa Boehm, Frank Boehm, Warren Conover, and Larry Long in Chicago. He joined Houston Ballet in 1989, and was promoted to Principal Dancer by 1996. Walsh danced throughout Asia, Europe, and North America and performed all the major classics including Swan Lake, Giselle, Don Quixote, Romeo & Juliet, and Manon with international stars such as Nina Ananiashvili and Alessandra Ferri. Walsh danced Houston Ballet's entire contemporary repertoire, and Ben Stevenson created numerous roles for him including Marc Antony in Cleopatra.
In 1998, Walsh created Flames of Eros on Houston Ballet. This work won the Choo-San Goh Award for Choreography. He created three more works for Houston Ballet. In 2002, while still a Principal Dancer and Choreographer with the Company, he founded Dominic Walsh Dance Theater. After the company's debut in February 2003, Dance Magazine declared, "At last Houston has a contemporary dance company on par with its symphony, opera and ballet companies." The company's roster included works by Walsh, Mats Ek, Jiří Kylián, Mauro Bigonzetti, and Matthew Bourne.
In 2004, Walsh left to pursue Dominic Walsh Dance Theater full-time. He won a second Choo-San Goh Award in 2007 and received a 2008 Princess Grace Award, both for The Trilogy and Wolfgang Amadeaus Mozart. In 2012, he was inducted into the Fox Valley Hall of Fame.
Walsh continues to receive commissions to set and create works nationally and internationally. He served as the Resident Choreographer for Sarasota Ballet of Florida, creating/staging Wolfgang for Webb (2008), The Trilogy (2009), Time out of Line (2011), and Claire de Lune(2011). In addition to his travels throughout the U.S. and abroad, he is a guest teacher and coach for both companies and academies and stages the works of his longtime mentor, Ben Stevenson. The Carl Jung Center has shown interest in Walsh's creative process and he has given lectures at Houston's Jung Center. He has written for various publications on dance, and was a regular columnist for Origin Magazine. Walsh made his film debut as a co-director at the Brussels Short Film Festival in Spring 2015 with Malta Kano, TX.  That same year, he became a proud father and closed DWDT after 12 seasons. Last month, Walsh made his debut as Costume Designer for Stevenson's Cinderella with the National Ballet of China.