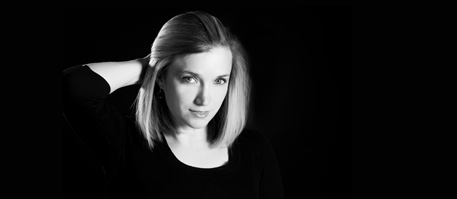 Julia Wilkinson Manley – Founder & Artistic Director
Julia Wilkinson Manley began her training with Cristina Munro (London Festival Ballet, Eliot Feld) in Corpus Christi, Texas. Julia continued her training with the Boston Ballet Centre for Dance Education and the Houston Ballet Academy. At the University of Oklahoma, she earned a BFA in ballet pedagogy and danced soloist and principal roles in Balanchine's Serenade, Miguel Terekhov's Four Moons, Sleeping Beauty, and The Nutcracker, as well as numerous soloist roles choreographed for her by Mary Margaret Holt (Houston Ballet, San Francisco Ballet). She toured with Ballet Ireland under the direction of Günther Falüsy, and performed with David Taylor Dance Theatre and Ballet Nouveau Colorado. Her choreographic work has been performed by numerous companies, including Corpus Christi Ballet, David Taylor Dance Theatre, Ballet Nouveau Colorado, and she has created over 30 full-length and short works for Colorado Conservatory of Dance. 
Julia joined the faculty of the School of Ballet Nouveau Colorado in January 2002, transitioning to School Director in 2003, as a traumatic injury lead to an early end to her performing career. In 2009, Julia served on the committee to rewrite the Colorado Academic Standards for Dance for the Colorado Department of Education and completed the Community Arts Education Leadership Institute (CAELI) under the mentorship of John McCann in 2015. In 2013, she lead the school in becoming a new non-profit organization, Colorado Conservatory of Dance, focused on making lives better through dance education and performance. Many of her students have gone on to enjoy professional careers in dance with companies such as Atlanta Ballet, Colorado Ballet, Eugene Ballet, Houston Ballet, Oklahoma City Ballet, Royal Winnipeg Ballet, Wonderbound, Verb Ballets, and more. Similarly, many of her students have gone on to illustrious careers as brain surgeons, architects, scientists, teachers, engineers, visual artists, writers, physical therapists, and more – all with the love of dance bolstering their success. Julia is committed to using her experience with injury to positively impact the way dance can and should be taught. She is passionate about providing an environment for learning where dancers can feel vulnerable and authentic, where dance technique is taught kinesthetically and without judgement, and with which the community is emboldened with curiosity, artistic sensibility, and tolerance.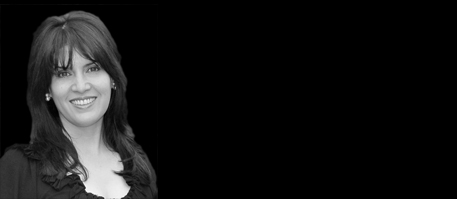 Leslie

 Castañuela Barnes – Executive Director

Leslie returns to home-state Colorado as Executive Director of Colorado Conservatory of Dance (CCD) to accelerate the organization's community reach and visibility through expanded marketing and communications, grant opportunities, sponsorships, and Board development. She is the proud mother of Sophia, who is a senior at the University of Michigan, and Anna, a professional ballerina with City Ballet of San Diego. Leslie is a leader of vast expertise, business acumen, heart, a passion for dance, community outreach, and arts education.

As a strategic planning consultant, Leslie has advanced the business and creative missions of major arts and performing arts organizations in Los Angeles, including The Music Center and Los Angeles Ballet. Initiatives include the analysis and execution of operations, major fundraising campaigns, marketing, event planning, community outreach, and the integration of DEI strategies. Leslie's prior experience includes a 12-year career at Creative Artists Agency in Los Angeles, where she represented talent in the packaging and negotiation of major studio, independent film, and television productions. Leslie began her career at Morgan Stanley in New York City as an international equities analyst. Leslie is a graduate of Harvard with a B.A. in History.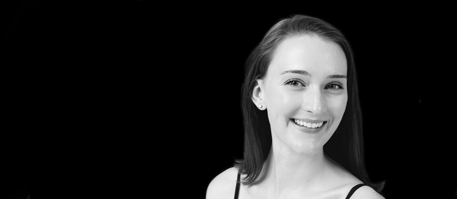 Kerry Healy – Administrator and Social Media
Kerry Healy began her dance training at CCD under Julia Wilkinson Manley when she was 4 years old. Following her graduation from CCD in 2015, Kerry attended the Alonzo King LINES Ballet BFA Program under Alonzo King and Marina Hotchkiss at Dominican University of California. She earned a BFA in Dance, graduating Magna Cum Laude with Honors in May 2019. While in San Francisco, Kerry worked with artists such as Gregory Dawson, Maurya Kerr, Christian Burns, Arturo Fernandez, Alice Klock, Alex Ketley, and Sidra Bell. Throughout her career and training, Kerry attended intensives at San Francisco Conservatory of Dance, Henny Jurriëns Dance in Amsterdam, Compass Coaching Project with Dominic Walsh, Lines Winter Intensive, Gaga Home Lab, Sidra Bell Dance New York Module, and Salt Dance LINK Festival. Kerry has been on faculty at CCD since 2019. Kerry's choreography has been performed at the LINES BFA Senior Projects, CCD's Summer Moving Project, and T2 Dance Company's Color Wheel Project. She has danced professionally with Nosilla Dance Project and T2 Dance Company. Kerry performed as a Guest Artist in Dominic Walsh's World Premiere of Cinderella and the Evil Stepmother as Cinderella's Spirit Mother. She is currently dancing with Wild Heart Dance. Kerry has a love of improvisation and exploring new ways of creating and communicating through movement. She is thrilled to be teaching at CCD again this year!
Nicole Kramer – Venue & Production Manager
A lifelong dancer herself, Nicole began her journey with Colorado Conservatory of Dance as a lighting designer for the Nutcracker in 2017 and joined CCD's team in the fall of 2021. It was through her love of dance she discovered lighting design and she is grateful to have found a home where she is around both everyday. Nicole serves as the Production and Venue Manager for CCD and for the Performing Arts Complex at Pinnacle Charter School through their partnership and is thrilled to serve both communities. She is currently building a technical theater internship open to both communities in addition to her work managing the PAC, and CCD's productions. 
Nicole has been a digital media designer, a lighting designer, and a technician in Colorado's theater scene since 2010 working with The Lincoln Center, The Performing Arts Complex at Pinnacle, The King Center, Midtown Arts Center, Darth Fader Lighting, and Le Buone Azioni Productions. She has been designing lighting exclusively for dance, opera, and musicals since 2015 with her design credits including the regional premier of ONCE, Always Patsy Cline, My Fair Lady, My Way, Sway 2017-2019, The Roy Orbison Experience, Naughty Carnivale, and several MSU opera shows. In addition she has designed various showcases, and recitals for dance companies in Denver and Fort Collins. 
Outside of her work in the theater she has been a professional event and portrait photographer since 2013 under the handle Sea Dust Photography and has been working in venue management since 2017 as an Event Specialist for the King Center in Denver and the Event Services Coordinator for the Larimer Campus of Front Range Community College. She holds a Bachelor of Arts in Technical Theater and a Masters of Communications and Media Management, both from Colorado State University.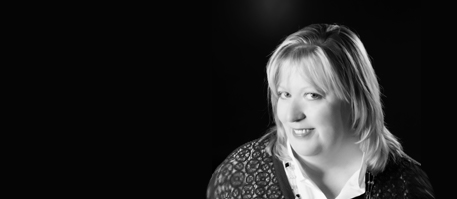 Rachel Long – Communications Coordinator
Rachel has been involved with CCD since 2004 – first, as a parent and volunteer, then as a staff member since the fall of 2014. Rachel has had the pleasure of volunteering as a member of the Fundraising Committee, Volunteer Committee, and leading numerous fundraisers and events such as Nutcracker Tea and Blossom Ball. Rachel and her husband, Billy, have two children who have passed through each level of CCD and danced as Studio Company members for many years. Rachel graduated with a degree in Graphic Design and currently brings her many years of volunteer work and knowledge of design with her to communicate CCD's great work in the community and its fabulous school to our CCD families and the broader community.
Julia Meng – Controller & Rehearsal Director
Julia Meng,  was born and raised in California. She trained under Maria Vegh (Harkness House NYC) as well as at the Joffrey Ballet and American Repertory Ballet before accepting an apprenticeship with the Colorado Ballet in 1998. Julia has also danced with David Taylor Dance Theater, Boulder Ballet, Apex Contemporary Ballet, guest artist with Oklahoma City Ballet, but spent the majority of her career at Ballet Nouveau Colorado. She has had the pleasure to work with many contemporary choreographers including Garrett Ammon, Alex Ketley, Laurie Stallings, Amy Seiwert, Sarah Tallman, and Robert Mills. Julia has also created work for Ballet Nouveau Colorado, Industrial Project, and DanceFound.  
When CCD was formed in 2013, Julia laid a foundation for financial stability within the organization, also sharing her creative and insightful vision for alluring, high-quality performances for young dancers. Her expertise with color and costume design can be seen through CCD's production of The Nutcracker as well as CCD's annual Gala celebration.
Photograph: Lisa Conway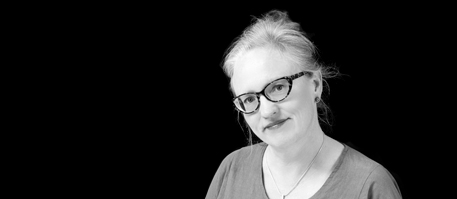 Marnie Ina Rundiks – Conservatory Docent
Marnie Ina Rundiks, a Denver Native admits that the arts, theater and especially ballet has moved her soul since childhood. Marnie has been involved with CCD since 2007 as a ballet mom, volunteer and now staff member. Not following a traditional path she has a BA in Classics from CU Boulder, managed a large catering company in Dallas, Texas, worked as both Food Service and Assistant Store Manager for Alfalfa's / Wild Oats, as well as served as Director of English Robin Inc. an online language school. She is the proud mother of Inara and Bergen Wheeler, who are currently attending Canada's National Ballet School in Toronto. As an off-the-charts ENFP, Marnie has a high social and emotional IQ, which she dedicates to the CCD dancers, families and community at large. Beyond that, she is the face of the ballet either behind the front desk, on the phone, or at events to assist, guide or help with a smile, empathy, humor and enthusiasm. Marnie believes that ballet can enhance lives and is devoted to the cause, envisioning CCD as an international ballet destination and training school.
Sue Sakai – Costume Supervisor
Sue has had the pleasure of helping Colorado Conservatory of Dance with costumes since 2006. She became the Studio Company's Costume Supervisor in 2011. Since then, she has taken part in the costuming process for several Studio Company and student productions, including The Nutcracker; Summer Moving Project (2014 – 2017); Madeline Stands Tall and Hall of the Mountain King by Camcie Foster; Tale of a Wounded Apple by Maree ReMalia; It All Starts Somewhere by Sarah Jannsen; Ballet Blanc, Secret Garden, and The Boxcar Children by Julia Wilkinson Manley; and Bartok Dances by Mark Foehringer. She is the proud mother of Angela "Momo" and Nicholas Sakai.