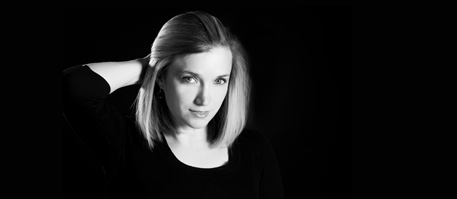 Julia Wilkinson Manley – Artistic Director
Julia Wilkinson Manley began her training with Cristina Munro (London Festival Ballet, Eliot Feld) in Corpus Christi, Texas. Julia attended the Boston Ballet Centre for Dance Education and the Houston Ballet Academy. At the University of Oklahoma, she earned a BFA in ballet pedagogy and danced soloist roles in Balanchine's Serenade, Miguel Terekhov's Four Moons, Sleeping Beauty, and The Nutcracker as Sugar Plum Fairy, as well as numerous solo roles choreographed for her by Mary Margaret Holt (Houston Ballet, San Francisco Ballet). She toured with Ballet Ireland under the direction of Günther Falüsy, and performed with David Taylor Dance Theatre and Ballet Nouveau Colorado. Her choreographic work has been performed by numerous companies, including Corpus Christi Ballet, David Taylor Dance Theatre and Ballet Nouveau Colorado.
In 2009, she served on the committee to rewrite the Colorado Academic Standards for Dance for the Colorado Department of Education and is currently the Mountain Chapter Chair of the National Guild of Community Arts Education.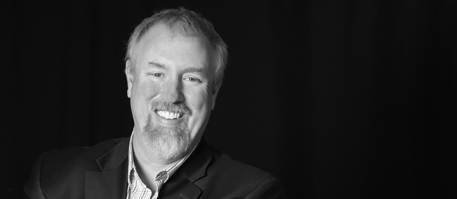 Richard R. Cowden – Executive Director
Richard R. Cowden is the former Director of the Arts at Vermont's Castleton University, where he continues to coordinate and teach in the online Master of Arts in Arts Administration program he founded in 2014. While at Castleton, he oversaw the departments of art, music, and theatre, while also serving as director of the campus's fine arts center. A passionate advocate for the arts as tools for civic engagement and activism, he forged a unique partnership with Rutland, Vermont's historic Paramount Theatre which sparked unprecedented collaboration between the two institutions and culminated in "Project 240: Celebrating the American Experience," a 20-event series of arts, culture, and civic events framed around the election of 2016 as the 240th year since the signing of the Declaration of Independence. Featured guests included luminaries such as Ken Burns, Mary Matalin and James Carville, the United States Army Brass Quintet, and renowned pundits such as David Sanger of The New York Times.
Prior to his service at Castleton, Richard was the Associate Artistic Director of Denver's Edge Theatre Company, where he directed the world premiere of Jonson Kuhn's NEWARK VIOLENTA and received a Broadway World award as Best Director for his direction of the regional premiere of BENGAL TIGER AT THE BAGHDAD ZOO. Other professional credits as an actor, singer, and director include sharing the Carnegie Hall stage with Stephen Sondheim as a member of Essential Voices USA, starring in Iceland's top-rated comedy series SPAUGSTOFAN, and appearing as a featured soloist for the Colorado Rockies at Coors Field. He is the former head of the Department of Theatre at Colorado Mesa University where he led efforts to increase major enrollments from 35 to over 150, a comprehensive redesign of the department's curriculum, and the expansion of the Moss Performing Arts Center to include Western Colorado's most spectacular dance studio atop the facility complete with 360-degree views of the Grand Valley through 18-foot windows. Richard holds an MFA in directing from the Ohio University School of Theater and a BA in Music Theatre from Colorado Mesa. A sought-after presenter and teacher, he has also served on the selection committee and in the acting company of the Telluride Playwrights Festival.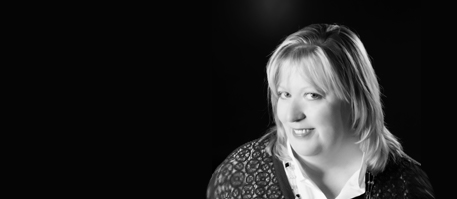 Rachel Long – Communications Coordinator
Rachel has been involved with CCD since 2004 – first, as a parent and volunteer, then as a staff member since the fall of 2014. Rachel has had the pleasure of volunteering as a member of the Fundraising Committee, Volunteer Committee, and leading numerous fundraisers and events such as Nutcracker Tea and Blossom Ball. Rachel and her husband, Billy, have two children who have passed through each level of CCD and danced as Studio Company members for many years. Rachel graduated with a degree in Graphic Design and currently brings her many years of volunteer work and knowledge of design with her to communicate CCD's great work in the community and its fabulous school to our CCD families and the broader community.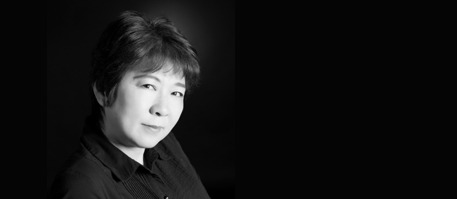 Sue Sakai – Costume Supervisor
Sue has had the pleasure of helping Colorado Conservatory of Dance with costumes since 2006. She became the Studio Company's Costume Supervisor in 2011. Since then, she has taken part in the costuming process for several Studio Company and student productions, including The Nutcracker; Summer Moving Project (2014 – 2017); Madeline Stands Tall and Hall of the Mountain King by Camcie Foster; Tale of a Wounded Apple by Maree ReMalia; It All Starts Somewhere by Sarah Jannsen; Ballet Blanc, Secret Garden, and The Boxcar Children by Julia Wilkinson Manley; and Bartok Dances by Mark Foehringer. She is the proud mother of Angela "Momo" and Nicholas Sakai.
Ashley Kohl Adler – Conservatory Manager
Ashley, an Atlanta native, began her training with International Ballet Rotaru and the Atlanta Ballet Center for Dance Education, studying under legends such as Fernando Bujones, Larissa Skylanskya, Robert Barnett, Violette Verdy. John Mcfall and Sharon Story. There she was given the opportunity to work with choreographers such as John McFall, Stanton Welch, Michael Pink and Ben Stevenson. Her most memorable roles include, "Black Swan", "Esmeralda", "Grand Pas Classique", and "Les Sylphides". Ashley is a graduate of The Boston Conservatory, where she received her BFA in dance, with a two-year focus on Ballet Pedagogy. As a scholarship student at the Conservatory, Ashley performed soloist roles in works by José Limón, Luis Fuente, Tommy Neblett and Auguste Bournonville. Ashley continued her professional performing career in New York City, where she has danced with The Metropolitan Opera, at Madison Square Gardens and worked with various freelance choreographers throughout the city. Alongside performing, Ashley is a ballet teacher, choreographer and coach. Ashley recently relocated to Denver and is excited to share her passion for ballet and teaching with her students. She is looking forward to climbing her first fourteener this summer and getting married in the fall.
Julia Meng – Bookkeeper
Julia Meng,  was born and raised in California. She trained under Maria Vegh (Harkness House NYC) as well as at the Joffrey Ballet and American Repertory Ballet before accepting an apprenticeship with the Colorado Ballet in 1998. Julia has also danced with David Taylor Dance Theater, Boulder Ballet, Apex Contemporary Ballet, guest artist with Oklahoma City Ballet, but spent the majority of her career at Ballet Nouveau Colorado. She has had the pleasure to work with many contemporary choreographers including Garrett Ammon, Alex Ketley, Laurie Stallings, Amy Seiwert, Sarah Tallman, and Robert Mills. Julia has also created work for Ballet Nouveau Colorado, Industrial Project, and Dance Found.  She recently retired from her performing career to spend more time with her growing family.