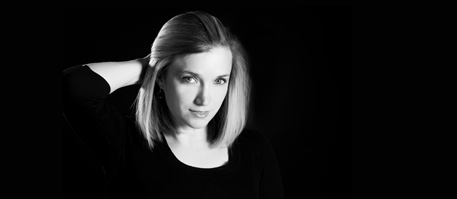 Julia Wilkinson Manley – Artistic Director
Julia Wilkinson Manley began her training with Cristina Munro (London Festival Ballet, Eliot Feld) in Corpus Christi, Texas. Julia attended the Boston Ballet Centre for Dance Education and the Houston Ballet Academy. At the University of Oklahoma, she earned a BFA in ballet pedagogy and danced soloist roles in Balanchine's Serenade, Miguel Terekhov's Four Moons, Sleeping Beauty, and The Nutcracker as Sugar Plum Fairy, as well as numerous solo roles choreographed for her by Mary Margaret Holt (Houston Ballet, San Francisco Ballet). She toured with Ballet Ireland under the direction of Günther Falüsy, and performed with David Taylor Dance Theatre and Ballet Nouveau Colorado. Her choreographic work has been performed by numerous companies, including Corpus Christi Ballet, David Taylor Dance Theatre and Ballet Nouveau Colorado.
In 2009, she served on the committee to rewrite the Colorado Academic Standards for Dance for the Colorado Department of Education and is currently the Mountain Chapter Chair of the National Guild of Community Arts Education.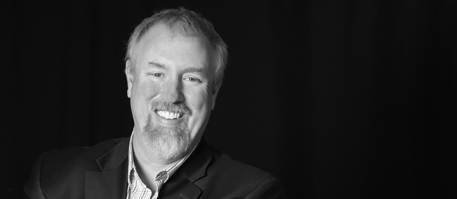 Richard R. Cowden – Executive Director
Richard R. Cowden is the former Director of the Arts at Vermont's Castleton University, where he continues to coordinate and teach in the online Master of Arts in Arts Administration program he founded in 2014. While at Castleton, he oversaw the departments of art, music, and theatre, while also serving as director of the campus's fine arts center. A passionate advocate for the arts as tools for civic engagement and activism, he forged a unique partnership with Rutland, Vermont's historic Paramount Theatre which sparked unprecedented collaboration between the two institutions and culminated in "Project 240: Celebrating the American Experience," a 20-event series of arts, culture, and civic events framed around the election of 2016 as the 240th year since the signing of the Declaration of Independence. Featured guests included luminaries such as Ken Burns, Mary Matalin and James Carville, the United States Army Brass Quintet, and renowned pundits such as David Sanger of The New York Times.
Prior to his service at Castleton, Richard was the Associate Artistic Director of Denver's Edge Theatre Company, where he directed the world premiere of Jonson Kuhn's NEWARK VIOLENTA and received a Broadway World award as Best Director for his direction of the regional premiere of BENGAL TIGER AT THE BAGHDAD ZOO. Other professional credits as an actor, singer, and director include sharing the Carnegie Hall stage with Stephen Sondheim as a member of Essential Voices USA, starring in Iceland's top-rated comedy series SPAUGSTOFAN, and appearing as a featured soloist for the Colorado Rockies at Coors Field. He is the former head of the Department of Theatre at Colorado Mesa University where he led efforts to increase major enrollments from 35 to over 150, a comprehensive redesign of the department's curriculum, and the expansion of the Moss Performing Arts Center to include Western Colorado's most spectacular dance studio atop the facility complete with 360-degree views of the Grand Valley through 18-foot windows. Richard holds an MFA in directing from the Ohio University School of Theater and a BA in Music Theatre from Colorado Mesa. A sought-after presenter and teacher, he has also served on the selection committee and in the acting company of the Telluride Playwrights Festival.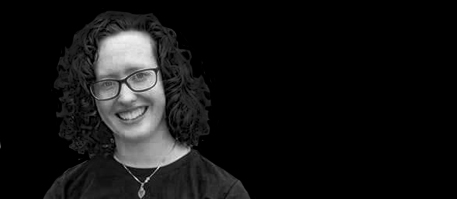 Jenna Gragg – Production and Technical Manager
As a Denver native, Jenna cultivated her love for theatre and dance production throughout the Front Range and Western Slope regions of Colorado. Jenna started off learning lighting design working with Phamaly Theatre Company, while continuing her own production work in high school. From there she earned her BA in Theatre Arts (Design/Technology) with a minor in Dance from Colorado Mesa University (CMU).  
Jenna joined the production team of the American Dance Festival in 2014 as a production intern. The following year she earned the position of Master Electrician, coordinating the lighting for eight separate productions across eight weeks of the festival. Jenna joined the staff of the PACE Center in Parker, Colorado shortly after graduating from CMU. She worked her way from a Stagehand to the Master Electrician, with regular opportunities to design musical theatre productions.
When she wasn't working at the PACE Center, Jenna worked as a freelance lighting designer, technician, and production stage manager. She found herself working with companies such as Ballet X, Vail Dance Festival, Wonderbound Dance Company, and Zikr Dance Ensemble.
Jenna is constantly working to grow her knowledge of the industry and is now working towards a Master's degree in Arts Leadership and Cultural Management from Colorado State University. She is excited to see how the arts community will grow and change in the ever expanding Denver Metro area.
Last year at CCD, Jenna designed the lighting for the annual production of The Nutcracker, as well as the 2018 Gala. She found CCD different from any dance school that she had previously worked with. The level of excellence and respect that CCD expects from their students, staff and faculty caught her attention and drew her in. CCD is the type of organization that Jenna finds herself wanting to work for, and is thrilled to be asked to join the team. She looks forward to working and creating with each of you!
If you would like to learn more about Jenna and her professional career, please fell free to take a look at her design portfolio: www.jennagragg.com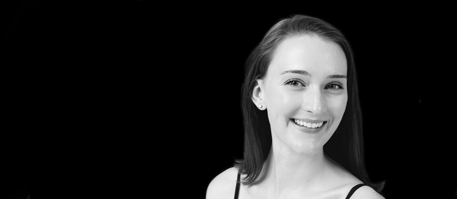 Kerry Healy – Administrator and Social Media
Kerry Healy began her training at CCD when she was 4 years old. Following her graduation from CCD in 2015, Kerry attended Dominican University of California in the Bay Area, where she was a part of the Alonzo King LINES Ballet BFA Program under Alonzo King and Marina Hotchkiss. She earned a BFA in Dance, graduating Magna Cum Laude with Honors in May 2019. While in San Francisco, Kerry worked with artists such as Gregory Dawson, Maurya Kerr, Christian Burns, Alice Klock, Alex Ketley, and Sidra Bell. Kerry's choreography was performed at the LINES BFA Senior Project Performance and at CCD's Summer Moving Project 2019. She attended summer intensives at San Francisco Conservatory of Dance and Henny Jurriëns Dance Center in Amsterdam, where she learned Ohad Naharin, Jirí Kylián, and Hofesh Shechter repertoire. After teaching over school breaks for the last few years, Kerry is happy to return home to CCD this year to be a part of the faculty!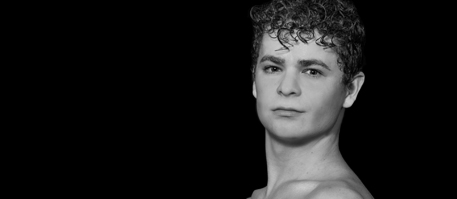 Michael Hinton – Conservatory Manager
Michael was born and raised in Denver, Colorado. He took his first ballet class at the age of 9 at Colorado Conservatory of Dance in our Accelerate! Program. After that first class, he knew ballet was his calling. That passion and dedication landed him in CCD's Studio Company where he was featured in ballets such as Petrushka, The Ugly Duckling, and Coppelia. At the age of 15, Michael left for New York City to train with the School of American Ballet. While in New York, Michael worked with many of the dance worlds greatest, such as instructors, such as Jock Soto, Peter Martins, Darci Kistler, and Albert Evans. 
In 2014, Michael launched his professional career by accepting a position with Verb Ballet in Cleveland, Ohio. Michael has performed with Verb Ballet in many countries, including Taiwan and Cuba. Michael has been featured in numerous works such as Tarantella, Don Quixote, Adam Hougland's K281 and many more. While in Cleveland, Michael began his professional choreographic career. He has choreographed countless works on different companies and schools in Cleveland, with his most famous pieces are Broken Bridges, Baby Birds, and The Leaving Song.
In 2019, Michael moved back to Colorado and began working at Colorado Conservatory of Dance as the Conservatory Manager, but continues to dance, teach, and choreograph nation wide.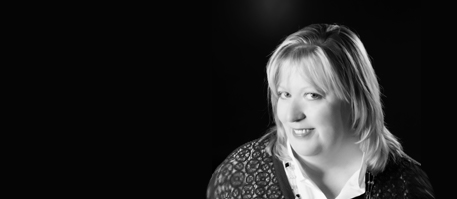 Rachel Long – Communications Coordinator
Rachel has been involved with CCD since 2004 – first, as a parent and volunteer, then as a staff member since the fall of 2014. Rachel has had the pleasure of volunteering as a member of the Fundraising Committee, Volunteer Committee, and leading numerous fundraisers and events such as Nutcracker Tea and Blossom Ball. Rachel and her husband, Billy, have two children who have passed through each level of CCD and danced as Studio Company members for many years. Rachel graduated with a degree in Graphic Design and currently brings her many years of volunteer work and knowledge of design with her to communicate CCD's great work in the community and its fabulous school to our CCD families and the broader community.
Julia Meng – Controller & Rehearsal Director
Julia Meng,  was born and raised in California. She trained under Maria Vegh (Harkness House NYC) as well as at the Joffrey Ballet and American Repertory Ballet before accepting an apprenticeship with the Colorado Ballet in 1998. Julia has also danced with David Taylor Dance Theater, Boulder Ballet, Apex Contemporary Ballet, guest artist with Oklahoma City Ballet, but spent the majority of her career at Ballet Nouveau Colorado. She has had the pleasure to work with many contemporary choreographers including Garrett Ammon, Alex Ketley, Laurie Stallings, Amy Seiwert, Sarah Tallman, and Robert Mills. Julia has also created work for Ballet Nouveau Colorado, Industrial Project, and Dance Found.  She recently retired from her performing career to spend more time with her growing family.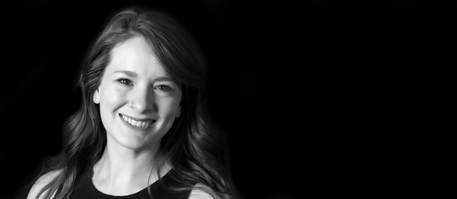 Rachel Newbury – Community Education Coordinator
Rachel Newbury is a Colorado native who began her dance training at the age of 5 at Barbara Ellis Studio of Dance in Colorado Springs. She went on to further her training at Oral Roberts University in Tulsa, Oklahoma where she received a Bachelor of Arts in Dance Performance. Throughout her college years, she had the privilege of performing at the American College Dance Festival, the Exchange Choreography Festival, RAW Arts Tulsa, and the eMerge Dance Festival. In 2012, Rachel traveled to Budapest, Hungary where she taught creative movement and ballet workshops in a number of schools across the country. Since moving to Denver in 2014, Rachel has danced with Soul 2 Sole Contemporary Dance Company, choreographed for a number of their shows, and served as the Director of their pre-professional company for two seasons. She also danced with Whitney Waugh Dance for two seasons, and had the opportunity to perform alongside Art as Action in their production of TENSION.
Rachel is a firm believer in the power of dance to better one's physical and emotional health, and is honored to be taking CCD's mission out into the community.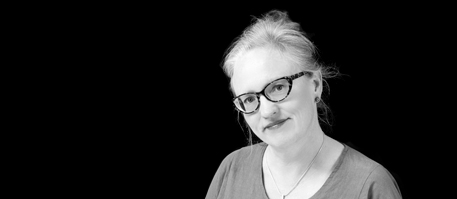 Marnie Ina Rundiks – Conservatory Docent
Marnie Ina Rundiks, a Denver Native admits that the arts, theater and especially ballet has moved her soul since childhood. Marnie has been involved with CCD since 2007 as a ballet mom, volunteer and now staff member. Not following a traditional path she has a BA in Classics from CU Boulder, managed a large catering company in Dallas, Texas, worked as both Food Service and Assistant Store Manager for Alfalfa's / Wild Oats, as well as served as Director of English Robin Inc. an online language school. She is the proud mother of Inara and Bergen Wheeler, who are currently attending Canada's National Ballet School in Toronto. As an off-the-charts ENFP, Marnie has a high social and emotional IQ, which she dedicates to the CCD dancers, families and community at large. Beyond that, she is the face of the ballet either behind the front desk, on the phone, or at events to assist, guide or help with a smile, empathy, humor and enthusiasm. Marnie believes that ballet can enhance lives and is devoted to the cause, envisioning CCD as an international ballet destination and training school.
Momo Sakai – Administrator
Momo Sakai began her training here at CCD when she was 5 years old, and graduated in 2015. Since then, she danced professionally for 4 years with DC based contemporary ballet company: Dissonance Dance Theatre. Momo has also had the opportunity to teach for Company E Movement Center, as well as Princess Mhoon Dance Institute in Washington DC. Additionally, she has attended summer intensives at Hubbard Street Dance Chicago, Rambert Dane Company in London, and the Joffery Ballet School.  After having taught several summers at CCD, she is excited to begin her second full season as part of the faculty.
Sue Sakai – Costume Supervisor
Sue has had the pleasure of helping Colorado Conservatory of Dance with costumes since 2006. She became the Studio Company's Costume Supervisor in 2011. Since then, she has taken part in the costuming process for several Studio Company and student productions, including The Nutcracker; Summer Moving Project (2014 – 2017); Madeline Stands Tall and Hall of the Mountain King by Camcie Foster; Tale of a Wounded Apple by Maree ReMalia; It All Starts Somewhere by Sarah Jannsen; Ballet Blanc, Secret Garden, and The Boxcar Children by Julia Wilkinson Manley; and Bartok Dances by Mark Foehringer. She is the proud mother of Angela "Momo" and Nicholas Sakai.