Residency Program
Our Residency Program promotes a vibrant local professional dance community by offering selected artists support and resources to create ambitious new works and have greater impact and success with their work.  CCD offers 1 to 10 month long residencies in which local artists are given the space to create a new evening of work.  CCD selects artists based on their artistic merit, the relevance of the proposed project, and the potential impact of the residency and work on the local community and artist's career.  This program is designed to promote values of innovation, quality, rigor, and mutual support within the dance community.
With each 1 to 10 month residency, artists will receive:
a studio dedicated for their usage 9am to 3pm, Monday through Friday (Sundays may also available [not guaranteed] but will require an additional fee)

opportunity to offer public classes at CCD through our professionals training program

publicity development and distribution support
In exchange, residency artists are expected to:
Teach one master class specifically for advanced and pre-professional CCD dancers during the time of this agreement. 

Teach donation based professional level classes per week.

Provide a damage deposit to CCD prior to occupancy.
Obtain a policy of Comprehensive General Liability Insurance policy.

provide a full page ad in performance playbills and put CCD's logo on all promotional posters and fliers

Clean the studio floors with dry mop and Pro-Clean (provided by CCD) after each studio use
Residency fee is a total of $100 per month. In certain circumstances this amount can be offset by additional teaching or Studio Company repertory activities, which can be negotiated on an individual basis. Resident artists are expected to maintain regular and consistent schedules within CCD. CCD reserves the right to claim a studio to meet our needs up until 72 hours in advance of usage.
Application Process
To apply, please submit:
resume(s) of lead artist(s)

concept statement for proposed project

project timeline, including performance dates, venue, and other pertinent details

preferred rehearsal schedule

ideas for the residency workshops you'd like to offer at CCD
All materials can be submitted to Sean Watson at swatson@ccdance.org.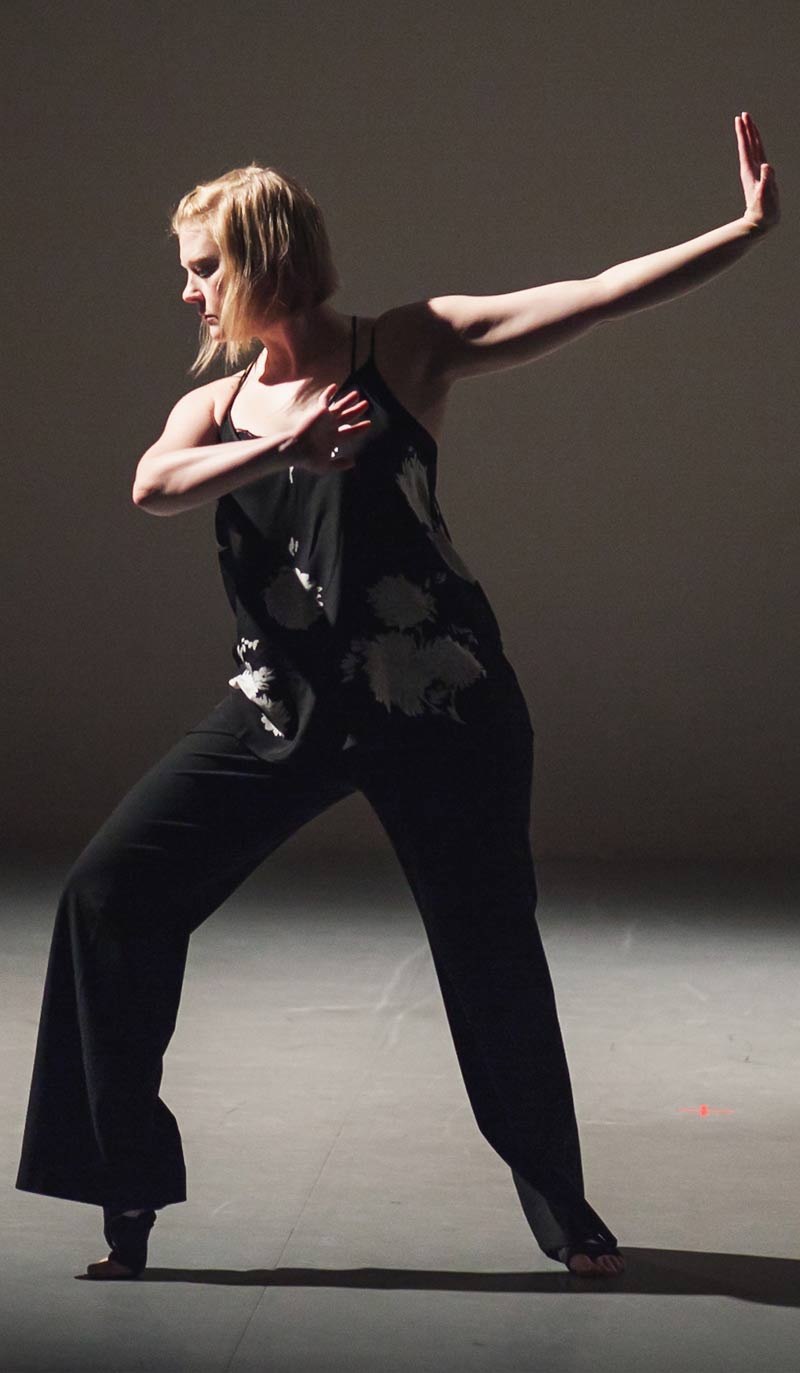 Photo by Amanda Tipton Photography